Retrans Roundup: More Warnings, More Squabbling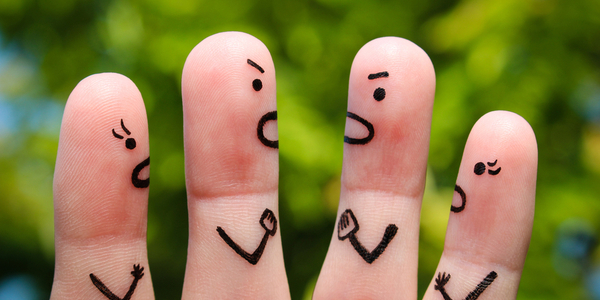 Another week, more retrans warnings for the satellite guys. Apollo Global Media-owned Cox Media Group started running messages warning that DISH could lose its 13 stations at 7pm ET on Tuesday.
"We are continuing to negotiate with DISH, but DISH has refused to agree to reasonable terms for the valuable programming we provide," said Cox Media Group. DISH said it's still in negotiations and doesn't know why the broadcaster has involved customers at this time. These are the former Cox Enterprises' stations, which Apollo took majority ownership of last month. Cox Enterprises maintains a minority stake in the new company. Cox Media's WXPI, WFXT and WSYT were dark on Verizon Fios from Jan 1 until a new deal was reached Jan 4. And Comcast dropped the broadcaster's Pittsburgh Cable News Channel on Jan 1.
DISH was poised to enter its second NFL playoff weekend with a blackout, as Mission Broadcasting stations remained dark on its lineup Friday evening. The 18 stations were removed from DISH at 7pm on Jan 3.
Meanwhile, AT&T continues to trade back and forth with the Deerfield 9 and Duane Lammers' consultancy firm Max Retrans. On Thursday, AT&T filed its opposition to Max Retrans' motion to dismiss its breach of contract suit in the Eastern Missouri Circuit. AT&T has accused Max Retrans of conducting negotiations in a way that violates a nondisclosure agreement prohibiting the unauthorized sharing of AT&T's confidential information. Max Retrans has countered that AT&T is trying to stop legal joint negotiations among broadcasters.
In November, the FCC's Media Bureau found that nine independent broadcast groups represented by Max Retrans (Deerfield Media, Howard Stirk Holdings, Waitt Broadcasting, GoCom Media, Mercury Broadcasting, MPS Media, Nashville License Holdings, Roberts Media, Second Generation of Iowa—aka the Deerfield 9) violated rules requiring good faith retrans negotiating. The broadcasters have asked the FCC to reconsider that decision, saying that threatened forfeitures against them are "effectively a death sentence for these small businesses."
AT&T eventually reached renewals with all nine broadcasters, some even before the Media Bureau's ruling. AT&T wants the Media Bureau's decision to stand, saying it correctly found that defendants failed to negotiate and respond to proposals. "Defendants assert here, as before the Bureau, that they satisfied their individual obligations to negotiate because their common agent, Duane Lammers of Max Retrans, was negotiating an agreement for a different station group," AT&T told the FCC in a recent filing, adding that the Deerfield 9 failed to identify a single pre-blackout offer that they or their agent made, only proposals for that station group Lammers was representing. The name of that broadcaster has been redacted from public filings.