Remembering Gerry Lenfest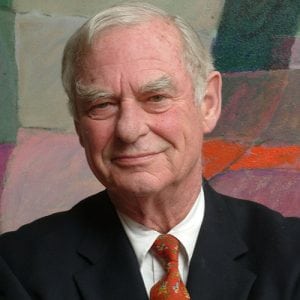 Cable TV giant and philanthropist H.F. "Gerry" Lenfest, 88, passed away on Sunday from complications from chronic illness, according to a family spokesman.
Lenfest made a fortune in cable communications, but gave most of his $1.2 billion fortune away before his death. He and his wife Marguerite supported schools, museums, journalism and the arts in Philadelphia.
His career in the industry began in 1965, when he was appointed associate counsel to Triangle Publications, the media company controlled by Walter Annenberg.
In 1970, Lenfest was named head of the communications division at Triangle. In 1974, he created Suburban Cable in Lebanon, Pennsylvania, and it was the beginning of Lenfest Communications. The company eventually became one of the top 12 TV companies in the US.
The family sold the group, which had grown to 1.2 million subscribers, to Comcast in 2000 for $1.2 billion. Originally, the deal was supposed to be with AT&T, something Lenfest detailed in his oral history with The Cable Center. He was a 2012 Cable Hall of Fame Honoree, and also gave to The Center in support of the Barco Library.
By 2014, Lenfest had given away about $1.1 billion. He donated The Inquirer and Daily News to a nonprofit foundation to ensure the newspapers' continued existence. He had unexpectedly become the sole owner of the papers in 2014 after business partner Lewis Katz died in a plane crash just days after they spent $88 million to buy the company.
The Lenfests also donated to the Philadelphia Museum of Art, Barnes Foundation, Kimmel Center for the Performing Arts, and his alma maters, Mercersburg Academy, Washington and Lee University and Columbia University.
The Lenfests gave the Curtis Institute of Music in Philadelphia $63.6 million in endowment, and in June 2012 made a $40 million challenge grant to the Museum of the American Revolution.
He is survived by his wife, his twin sister Marie, three children and four grandchildren.