Recruiting Via Pokémon Go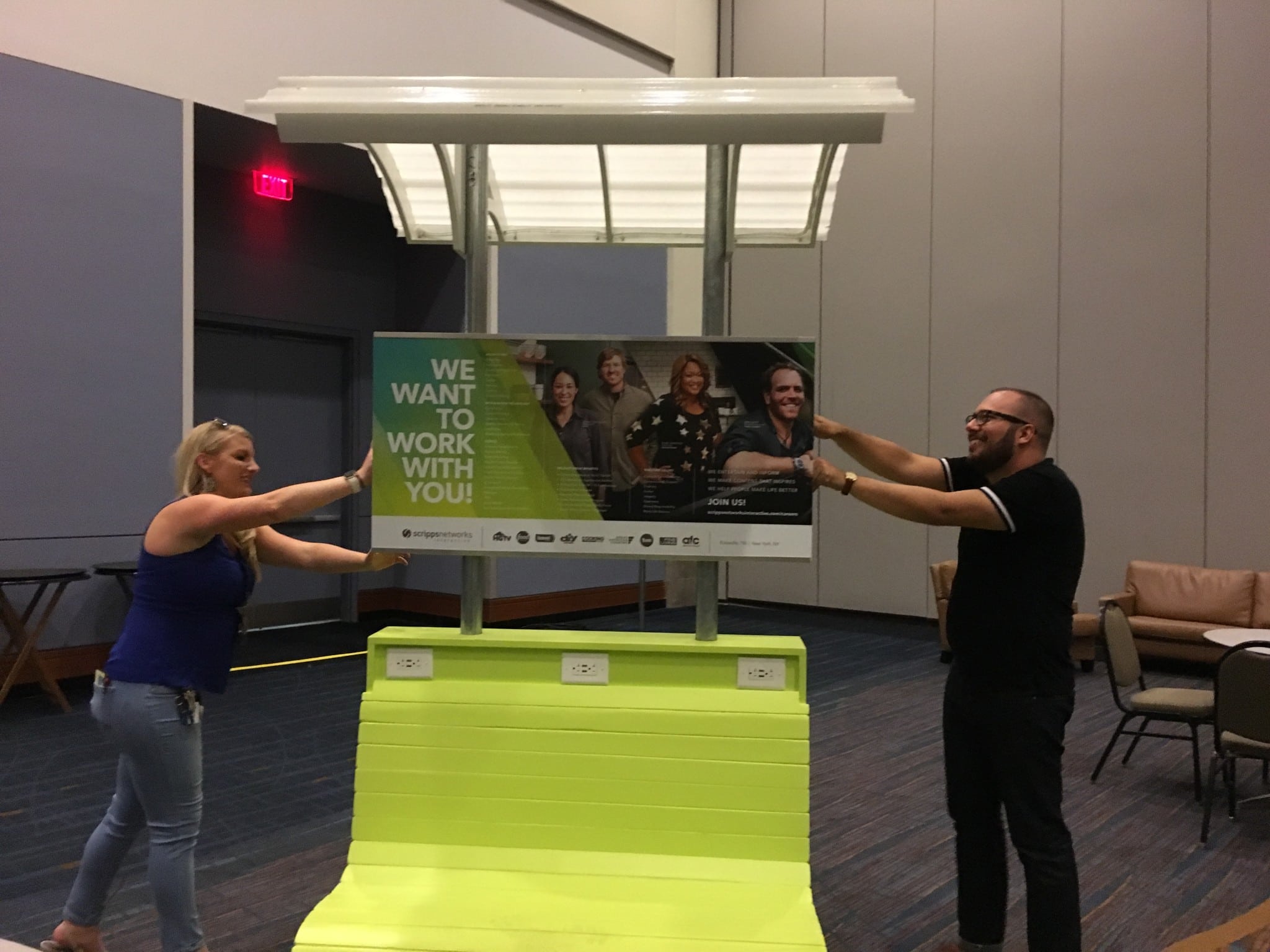 Pokémon Go has grown into one of the most popular mobile games ever—just ask any millennial. In an effort to better engage potential employees, Scripps Networks Interactive decided to embrace the game's popularity at a recent IT recruiting event at the Codestock technology conference in Knoxville, Tennessee.  Ashley Bowen and Garrett Painter, members of Scripps' recruiting team, suggested they position their booth near a "PokeStop," a Pokémon Go location in public spaces where players collect items necessary to advance in the game, in order to drive traffic to their area.
While Scripps couldn't cite specific numbers, they did say that the Pokémon Go tactic resulted in leads for perspective future employees. Chris Barksdale, vp of human resources for Scripps who oversees recruitment for the network, said the experience reinforced the importance of knowing your audience. "Competition for good employees is intense, and we as a company must be creative, able to recognize what our target audience wants and be able to respond to that," Barksdale said. Scripps recognized their IT recruiting audience as millennial and tech-savvy and then used Pokémon Go to their advantage.
Barksdale said that while the Pokémon Go recruiting tactic worked this time, it may or may not be appropriate for future experiences. "The important point is that we position Scripps Networks Interactive as a creative, vibrant organization and a great place to work," Barksdale said. Expect to see innovative recruiting tactics from Scripss in the future—they're always looking to engage potential employees both physically and electronically. "We have a few more tricks up our sleeve."