Q+A with Mediacom's Italia Commisso Weinand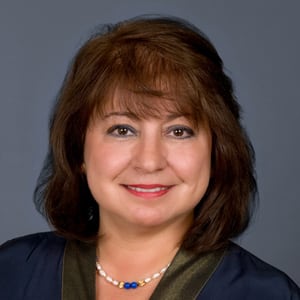 Italia Commisso Weinand, evp for programming and human resources, Mediacom, was honored with WICT's Woman of the Year – Operator award. Below is a Q+A with Weinand. 
As a founding member of Mediacom, how have you helped the company grow into what it is today?
After nearly 20 years of cable experience, I didn't have to interview for the job and my record already spoke for itself. The history of our company is that we're road warriors in every way. We didn't ask employees to do anything we wouldn't do. We did everything ourselves. The dream was that we were going to go and serve the underserved rural markets of America's heartland. Where companies like AT&T abandoned places like Iowa, Mediacom made them their little jewels. It's being part of a team that made decisions, whether it was the right or wrong acquisition, and being able to execute quickly once we made that acquisition. It's like buying a house that needs remodeling. We did it and did it quickly. I was part of the management team with a heck of a lot of experience, and I brought to Mediacom the experience.
Over the course of your career, what have you learned, and what advice would you give your younger self?
People want to look back and say I should've done this, could've done this, and I don't believe in that. I think good or bad, your experience is a journey and how could I have done something better? Everything is about learning. I'm not saying I did everything right, but I would tell my young self that the key to growing in anything and any kind of career is to continue learning. But also, to get to know who you are, and at a very young age I knew who I was and how to conduct myself. I was raised in a very strict family that in the end, the way I was raised gave me a lot of self-respect and self-regard. Maybe I would stand up more for my beliefs, maybe I would be more vocal. I was not vocal like I am today, but I don't think you can be at a young age because you don't have the experience to be. Being a woman 41 years ago, being more vocal wouldn't have necessarily gotten you in a better place.
What is a recent example of step forward for women in the media industry, and what work still needs to be done?
I think women have made progress all over the place, not just in the media. This dovetails with WICT. I was one of the first members of WICT. What WICT has done, it wouldn't exist if the industry didn't believe in it. And the industry and the hierarchy is dominated by men, but they allowed WICT to be created, because our industry believed in women and diversity. In our industry there's always work to be done. The journey doesn't end, it's not complete, but in our industry we were always doing something and giving something back.
What do you think is the importance of WICT and Diversity Week's role in the industry?
It highlights what we do. And nobody knows it but us, which is the sad part of it. Part of your job should be is that you should go to a higher plane and talk about what the entrepreneurs in this industry have done for women and minorities, and what they continue to do. The fact that every company that's in WICT spends money on its employees. I started my career with Manhattan Cable, which was a subsidiary of Time Inc. The management of Manhattan Cable saw some talent in me I guess, and they would send me to trainings. The ongoing education of Italia started 41 years ago. I was 23 years old, and the people in that room used to be mostly guys, and I used to sit in the room and was totally intimidated. I remember I went home crying every night because I was competing with some incredible individuals, and I thought they were so much more superior than me. But I never let it show.