PwC: 'Megadeals' Drive 2Q M&A in Media and Telecom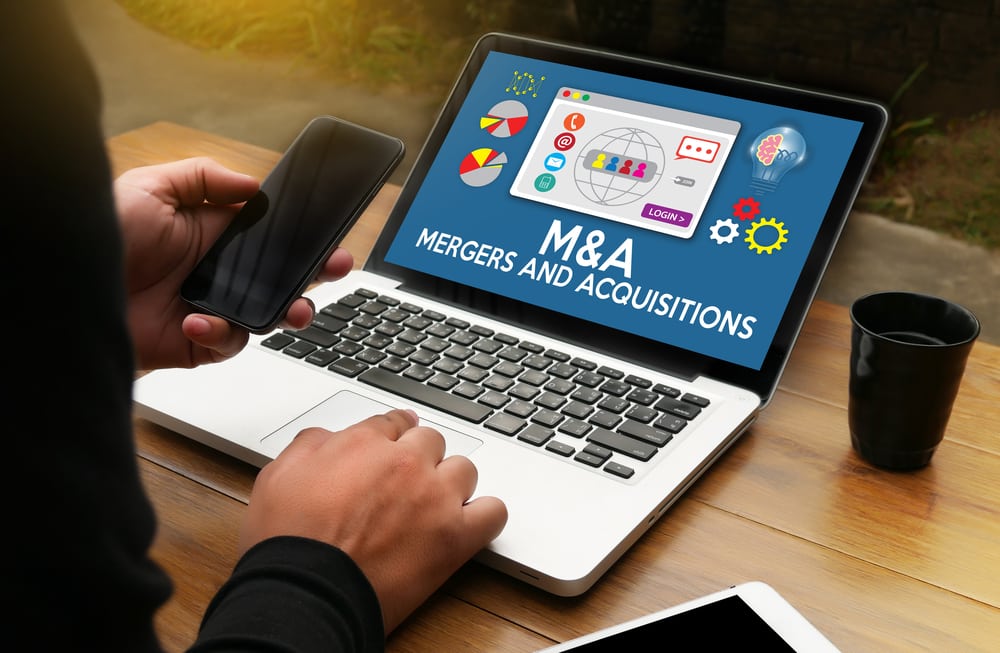 The M&A picture in the media and telecommunications space this past quarter was one of quality over quantity. While deal volume in 2Q17 dropped off from the previous quarter, deal values increased by 81%, signaling a continued strong future for M&A, according to research from PwC.
PwC released its 2Q17 Deal Insights report on the Entertainment, Media and Communications industries, covering M&A transactions throughout the period and offering foresight into what's to come later this year. Although traditional segments like broadcasting and Internet have seen a plateau in terms of growth, this is indicative of an industry in the midst of a technological shift.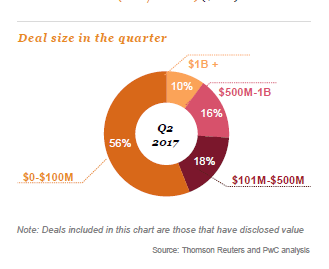 The overall volume of deals decreased in the quarter, dropping 9% from Q1 2017. Still, the 232 deals was still higher than the historical two-year average. Five "megadeals" drove the reported values to $19bln vs. the $10bln announced in the previous quarter. The largest of these was Sinclair's acquisition of Tribune Media for $3.8bln, followed by RCN's $2.4bln merger with WaveDivision Holdings.
Most companies have found a primary interest in the Internet & Information sub-sector, as they look to acquire businesses that have invested in growing and establishing their online presence as a way to connect with consumers. Online service companies are of particular interest with the acquisition of RetailMeNot, Inc. and the combining of Angie's List Inc. and IAC's HomeAdvisor Inc. These businesses have proven records of monetizing their products while establishing and holding a steady online presence.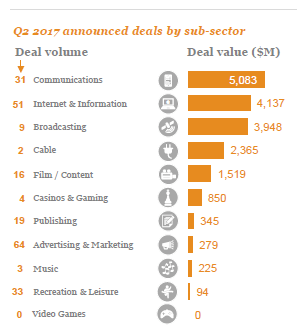 The sub-sector to keep an eye on is Broadcasting, according to the report. Although deal volume stayed steady at nine deals for the quarter, PwC expects further M&A activity. The major question mark lies with changes in regulation. It remains to be seen how the appointment of FCC Chairman Pai and the changing regulatory landscape will affect industry dealings.
Looking forward through the end of 2017, companies will need to continue to adapt to the changing media landscape if they want to maintain their relevancy in the sector. While it remains to be seen how proposed regulations may affect the industry, there's no doubt that constant innovation and new content strategies will be required to maintain user satisfaction and adjust to consumer preferences. As companies continue to base their decisions on data and analytics, strategic deals and further M&A activity will be the driver behind the wave of change to come.