New Trends Driving Growth in Streaming Services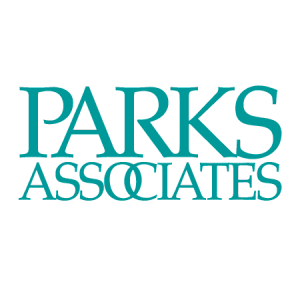 Streaming video services have experienced rapid growth in recent years, fueled by the COVID-19 pandemic, as home-bound consumers experimented and were introduced to new over the top (OTT) video services, sought new sources of entertainment, and increased viewing time across all device platforms.
This shift in viewing behavior comes with challenges, as traditional methods of audience measurement are not applied to the new services or easily transferable to new technology. At the same time, the new all-digital workflows can generate vast amounts of valuable data about viewers and the programs they watch. The industry continues to work to introduce new methods to track and measure viewing of OTT video services. This report examines the types of data being collected, ways that that data is being used by various vendors throughout the streaming ecosystem, and third-party vendors that facilitate and add value to the process.
Over the last few years, consumers have shifted viewing preferences away from traditional providers such as cable and satellite TV toward online sources including OTT services like Netflix, Hulu, and Disney+, vMVPDs such as Sling TV, YouTube TV, and Hulu + Live TV, as well as other streaming services. It is important to understand the different types of services offered and how Parks Associates defines them, as well as examples of some of the major players in each category.
OTT services experienced significant growth during the height of the COVID-19 pandemic. Parks Associates research reports that in Q3 2021, 80% of US internet households reported subscribing to at least one OTT service. Meanwhile, just 57% said they subscribed to a traditional pay-TV service, continuing the long, steady decline that began more than five years ago.
US consumers have shifted their viewing preferences away from traditional providers such as cable and satellite TV toward online sources. The unprecedented uptake and consumption of OTT video services and other digital media and entertainment, as well as the increasing diversity of devices on which this streaming video is consumed, present rising challenges within the streaming video ecosystem.
Data collection and analysis reveal new ways to attract and retain viewers, optimize revenue, create new value for subscribers, increase value from content, understand new ways to license content, detect and predict churn, and better understand what keeps subscribers engaged. Data also allows programming executives to make more informed decisions about the content that their services choose to carry.
Artificial intelligence (AI) and machine learning (ML) tools provide OTT services with further insight into their customer base as well as their behaviors and preferences. AI- and ML-enabled analysis offers streaming service providers relevant, actionable, and prescriptive guidance for their decision-making processes.
The new generation of entertainment and advertising companies continues to innovate around consumer targeting, leveraging their extensive data to better tie advertisers to prospective customers, searching for the best methods to leverage data to grow the user base as well as advertising revenue. Often, there is an assumption that consumption and demographic data are the most valuable data types given their relationship to advertising and the ability to show direct interaction between viewer and content. Other data types, however, reveal how all parts of the experience and the environment impact viewership and purchasing.
In many ways, the streaming video world can still be considered the wild, wild, west in terms of data, with differences in data collection systems, data elements collected, the use and design of metrics, expertise and tools used in data manipulation, management and operational KPIs, approaches to software development, and confidence in relying upon new data analysis methods.
Parks Associates recently presented consumer research impacting the streaming video market and addressed key trends and topics affecting the video and connected entertainment industries during the virtual session, "OTT Churn: Marketing and Retention," as part of its Future of Video: OTT, Pay TV, and Digital Media conference series. In its fifth year, Future of Video will host virtual sessions July 21, September 22 and in-person sessions in December. For more information on the OTT, Pay-TV, and Digital media market, please visit www.ParksAssociates.com.