Lou Borrelli Named NCTC CEO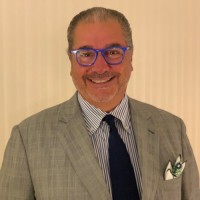 The NCTC has selected media and cable industry executive Lou Borrelli as its next CEO, effective June 1. He succeeds Rich Fickle, who previously announced plans to leave the co-op after heading it for the past 10 years. NCTC represents more than 700 small and mid-sized independent cable and broadband operators across the US, in programming and technology acquisition.
Borrelli is a well-connected media veteran, with more than 40 years in the industry. It's a varied background, but it includes owning and operating cable systems in second- and third-tier markets—like many of NCTC's members. And, worth noting in today's frothy M&A market, he helped build what was the 10th largest cable operator in the US in 1998 and sold it to Paul Allen for an estimated $2.8 billion
Borrelli began his career at UA-Columbia Cablevision and was a founding partner and COO of Marcus Cable. In the early 2000s, he served as svp, broadband for AOL. He worked with cable and telco partners to try and convince dial-up customers to sign up for a complete broadband package through AOL.
Eventually, AOL pulled the plug on its broadband business, leaving the job of connecting customers to cable modem and DSL providers. Perhaps there are some parallels there to today's environment with AT&T no longer trying to be distributor and programmer and programmers connecting content directly to consumers. Many of NCTC's members are moving to IPTV as they shift their focus to broadband.
Borrelli went on to serve as president and CEO of tele-production firm NEP Broadcasting. Most recently, he was CEO of home and entertainment for Digicel Group, which provides mobile phone, cable and broadband to 27 countries in the Caribbean, Central and South America. He was responsible for cable and broadband strategy, policy, operations, content strategy and distribution rights for Digicel's sports and entertainment networks.
"I have tremendous respect for the NCTC's rich history, charter and members. This organization has significant potential to continue to reshape and reinvent the future of independent cable operators for years to come" Borelli said in a statement.  "I look forward to working with the incredibly talented NCTC team, our board, our members and the industry at large to accelerate innovation and create value for our members and their customers. This is a circle of life moment for me."
NCTC board chair Brad Mefferd of Buckeye Cablesystem described Borrelli as an executive with "a distinguished track record of innovation, transformation, talent development and a deep and wide knowledge of the industry."
He joins as many NCTC members find themselves preparing for bankrupt MobiTV becoming part of TiVo. Fickle will continue to guide the MobiTV/Tivo project on behalf of the NCTC membership and assist in the leadership transition.
"The board and I deeply appreciate Rich Fickle for his leadership and significant contributions throughout his tenure at NCTC. Thanks to his leadership, the NCTC is on strong financial footing and well positioned for the next chapter in the organizations growth," Mefferd said.