Layer3 TV Launches Next Gen Cable Service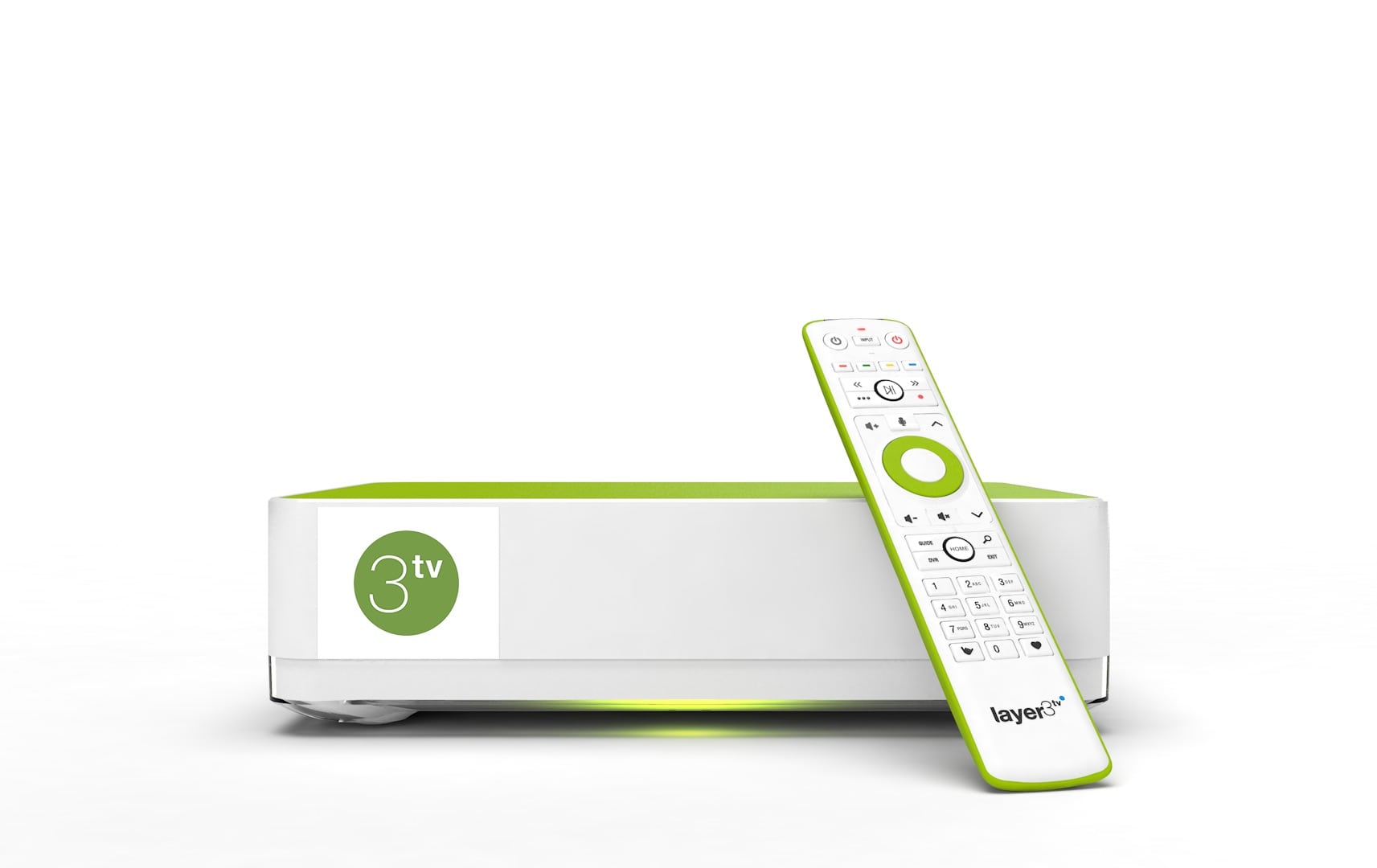 While major pay-TV providers experiment with skinny bundles and OTT services, one new cable service is betting on the big bundle. Over Labor Day weekend Layer3 TV launched its own version of a basic cable package in the Chicago market, dubbed allHD Platinum, which features channels from major programmers, a robust HD lineup and 4K content. Add-ons for individual channels, themed tiers and premium channels are also available. In fact, every channel that's available in HD will be in HD, according to Layer3 TV's Chief Content Officer Lindsay Gardner.
"It starts with needs among consumers. We've identified a need for more HD, a concierge cable service, a white glove cable service," Gardner said. "They just want more than they're getting from their current cable or satellite company." That means improved customer service, an interface that integrates cable channels, online services and social media all in one platform, and a high-quality HD—and in some cases 4K—picture. Layer3 carries all 30 HBO and Cinemax channels in HD, all 3 C-SPAN channels in HD, and all 9 Pac-12 channels in HD. It just signed a deal for its first full time 4K channel, which is launching shortly. "Several of our largest programmers are providing VOD assets in 4K," Gardner said, and the company is working with them on full time 4K channels.
The service component is something that's key to the Layer3 sell. Installers show up at customers' homes in all-electric BMW i3s, having promised to appear within a 1-hour installation window. You're able to choose how you want to interact with customer service rep—by phone, online or even text, in which case reps will recognize your phone number and trouble shoot from there.
The set-top box itself is another selling point. It's 4K-capable, wireless, and learns over time what subscribers watch, which "helps them get to their choices materially faster," Gardner said. Every box installed in the home—not just the gateway—has the same power capabilities. There are 250 channels today, with more to come, Gardner said. It has pay-per-view content from every movie studio, 15K VOD assets in total, and sometime next year EST will be added so subs can build their own libraries. Additional OTT providers will be added as well. Gardner says the company has done deals with some creators that haven't been rolled out yet.
The target audience is the upper third of U.S. pay-TV subscribers. Basically, those consumers who can afford a concierge to begin with. However, the price range at launch ranges from $80-$150, which is comparable to other providers. Those with ultra HD TVs may find the service particularly appealing given its focus on providing HD content wherever it is available. "We make that television display look as good as it should look," Gardner said. The company has a 12,000-mile national network that it privately manages, and a massive antenna and data center in Denver. Of course, the network is not just for Chicago. Other markets are coming soon. "We will be in our first 5 DMAs within by first or second quarter next year," Gardner said. "And we won't stop there."