Just Released: Cablefax Top Ops Magazine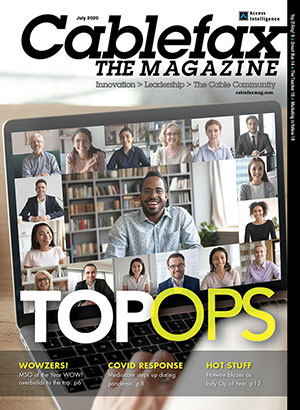 Congratulations to MSO of the Year WOW! and Independent Operator of the Year Hotwire Communications!
This Top Ops issue also highlights other standout companies, including Mediacom for its COVID-19 response and OzarksGo for running fiber to school buses during the pandemic.
Our annual magazine highlighting top operators features two Lifetime Achievement honorees—D'Arcy Rudnay of Comcast and Earle MacKenzie of Shentel.
Read the full digital issue here.