Just Released! Cablefax: The Magazine's Top Ops Issue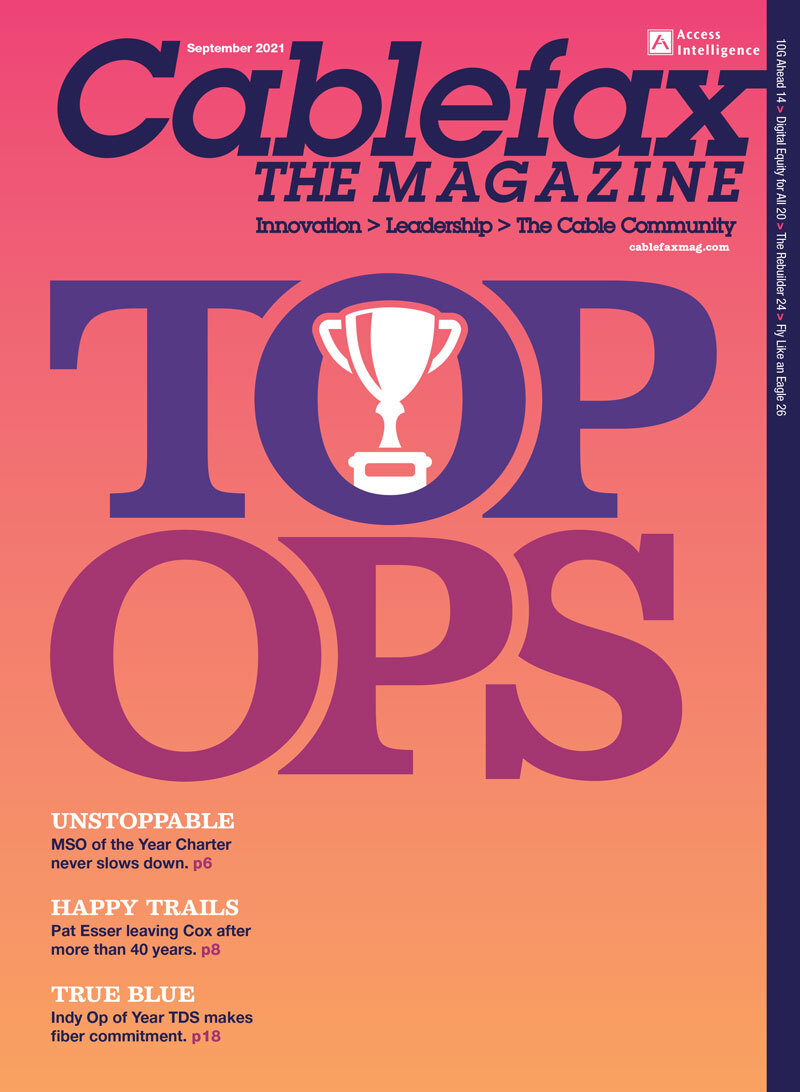 Let's hear it for MSO of the Year Charter Communications and Independent Operator of the Year TDS. The just-released Top Ops issue of Cablefax: The Magazine spotlights the work at both companies. Charter and TDS are firing on all cylinders, adding new customers while rolling out new technology.
This issue also highlights our first-ever Digital Equity Award honorees, Comcast and Hotwire. Both have a comprehensive broadband adoption program that goes far beyond low-cost internet. The magazine is full of success stories, including Mediacom's 10G smart home, Cable One's M&A shopping spree and ImOn's storm recovery plan.
Cablefax's Top Ops also features tributes to Lifetime Achievement honorees Pat Esser of Cox Communications, Kathy Zachem of Comcast and Gary Shorman of Eagle Communications.
You can read a digital version of the print publication online or click each winner to read a profile shareable on social media.