Green Cable: Balan Nair Named Co-chair of "Energy 2020"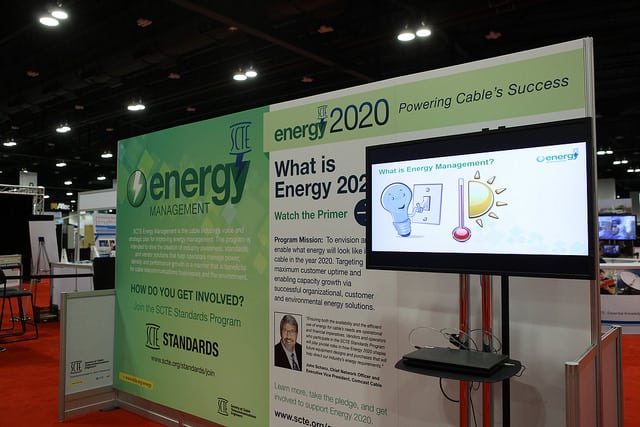 Balan Nair, evp/CTO of Liberty Global, was named co-chair of the "Energy 2020" initiative, SCTE said. He will work with Comcast chief network officer John Schanz to extend the industry's collaboration to meet energy use reduction and optimization targets. SCTE Energy 2020 resources will be available worldwide through SCTE's global brand, the International Society of Broadband Experts.
Energy 2020 targets include: Reduction of Power Consumption by 20% on a unit basis; Energy Cost Reduction by 25% on a unit basis; Reduction of Grid Dependency by 10%; and Optimization of Technical Facilities and Datacenters Footprint by 20%. The program is intended to create alignment on standards and operational practices, to drive design and implementation of equipment, and to create SCTE training resources that will enable workforce teams to optimize technology for maximum efficiency.
"Maximizing the potential of Energy 2020 requires an international approach that will enable MSOs to leverage global technologies, will expand markets for the vendor community and will increase the value of SCTE resources," said Schanz. "By creating a single set of objectives, cable operators and SCTE are laying the groundwork for a new wave of vendor innovation," said Nair.  "It's important that vendors and operators worldwide participate in the creation of standards and best practices in the near term, so that the industry can reap the benefits of more efficient equipment and facilities design in the purchase cycles ahead."