Going OTT – Options for Pay-TV Providers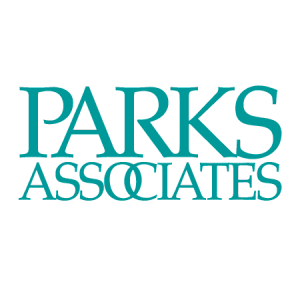 For pay-TV providers looking to get into the OTT video space, there are a couple of options: partnering with an existing OTT service provider like Netflix; acquiring an existing service provider; or launching their own services. Two Parks Associates analysts offered a risk/incentives assessment of those options during a Webinar Thursday and addressed opportunities and challenges going forward.
Partnering is the lowest costs/risk option, said Brett Sappington, director of research. If the service isn't working, "you can get out of the partnership without damaging your brand," he said. The downside? The pay-TV provider wouldn't have control over the service. For MVPDs with extra capital to play with, a benefit of acquiring a service is that "you have an established brand and customer base, as well as immediate access to market," he said.
By launching their own OTT services, pay-TV providers can reach customers outside their footprint and provide a brand extension that could generate additional revenue streams. However, "everything has to be built from scratch" and providers "have to find that thing that sets you apart from anyone else," Sappington said. As more streaming services get launched, the OTT pie will become smaller, so differentiation—such as exclusive content, competitive price and unique user experience (e.g. advanced content discovery tools)—will be key, he said.
A Revenue Opportunity for Streaming Services
One near-term revenue opportunity for both OTT and pay-TV providers is using transactional service to supplement subscription OTT services, John Barrett, director of consumer analytics, said. "Purchased and rented downloads alone will not satisfy the consumer's appetite for video," he said. "They do, however, nicely supplement other sources including subscription OTT service," he said. That said, transactional users watch rented and purchased downloads infrequently. Based on Parks Associates' research, on average, those renting or buying video downloads only watch downloads 1-2 times a month. However, users of streaming services usually rent or purchase titles through their existing services: Roughly 2/3 of Amazon Instant Video subscribers do that through Amazon, Barrett said.
Content Licensing – A Challenge for OTT Providers
Moving forward, a big challenge for OTT providers would be content licensing. Balancing obtaining attractive content with keeping costs down can be a delicate dance, especially since content costs will keep going up, according to Sappington. And piracy will continue to be a problem in some markets including Asia and southern Europe. "It's hard to compete with free," the analyst said. Meanwhile, the expansion of data caps, or tier pricing, among many cable MSOs is bad news for OTT services like Netflix, he said. Reed Hastings would agree. Though the streaming service recently inked an interconnection agreement with Comcast, Hastings urged stronger net neutrality rules in a blog post shortly after the deal was announced. Perhaps that means Netflix is reluctant to ink similar interconnection deals with other ISPs? Sappington is of the opinion that despite exclusive deals with programmers, OTT providers still don't have access to some of the most popular and/or the most recent content, which take viewers away from OTT and back to linear services.
2014 will be an exciting year for OTT with the launch of several new streaming media players, analysts said. And OTT players' interests in 4K, or Ultra HD, could be a big advantage for them versus traditional TV players, though 4K penetration is still slow. That said, ongoing net neutrality developments (on the regulatory and business front) means lots of uncertainties in the market.