Five Questions: Making Sure Cable is at Consumer Tech's Table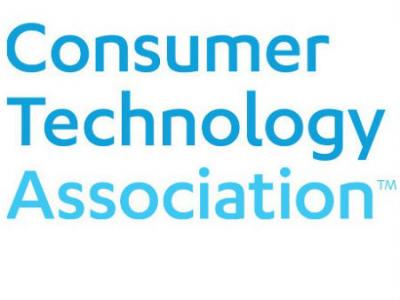 Once a group concentrated more on TV makers and other CE manufacturers, the Consumer Technology Association (formerly the Consumer Electronics Association) is increasingly overlapping with the cable industry. As the Internet of Things proliferates and streaming video's play widens, there's even more room for collaboration. Among the areas cable and CTA are working together is WAVE, an interoperability effort for commercial Internet video or OTT that includes Comcast, Cox and others. We chatted with CTA Research and Standards svp Brian Markwalter recently about the intersection of the two industries.
Are there any cable companies that stand out to you from a technology perspective?
Sure, I'd say one in particular is a member so I guess we have more interaction—Comcast. Most of the big cable companies participate in our standards process so we have exposure from them on the technical side. We also have worked with CableLabs off and on over the years. I think there's a strong relationship between the consumer technology industry and cable in part because people love their technology products and so many things are now connected and entertainment and TV have always been a big part of the consumer experience. So as more and more devices are connected it's pretty natural that cable companies are part of that experience.
Are the standards and regulations really what stand out to you from the technology side of cable?
Yes, there does tend to be quite a bit of coordinating. We've coordinated on things like Internet protocol IPv6 transition, we coordinate on how devices attached to cable systems and I think that will continue to work on those kinds of issues. I'm sure there will be ongoing conversations about security and improving the overall cyber security footprint for devices. We all want consumers to have secure networks. It will take kind of a layered approach where the devices have security and the networks have security too.
Where do you see cable and technology intersecting in the future?
I think there's kind of a cycle where sometimes consumers are adopting technology first and then the providers. I'd put tablets in that realm where consumers started buying tablets pretty quickly and there was fast ramp up. People, cable companies and others had to learn how to get content to those devices. I think we'll continue to see that kind of cycle of cable-making advances improving speed and services and then consumers finding things in the market that they like. So right now, there's fast growth in connected product stuff. Consumer IoT marketplace, health and fitness devices, smart home type products, and we also see the more advanced cable operators are learning how to integrate those things into their offerings. For example, doing smart home or security services for their customers.
Is there anything about cable that you think might be irrelevant in the future?
No, I don't think so. I think everybody is adapting. We're all working together. Cable is participating in a very big CTA project [WAVE] around streaming media, streaming video to the home. People are trying to simplify that process, and create more common ways to do that built on HTML5. I think the services and models will adapt—as we all are from more of a broadcast structure—to more interactive and personalized content and services. But I think cable is positioned pretty well to do that.
Do cable companies have much of a presence at CES?
Yes, for sure. There's three ways the industries have a presence. There's on the show floor and exhibits, there's meetings and meeting rooms, which is common, and then just being there to soak up the technology and being with people. So, we know for sure that there's a large number of cable technologists that come to the show. We know that cable CTOs often do tours of the show and we've helped coordinate that.