Entravision Launches Digital Content Initiative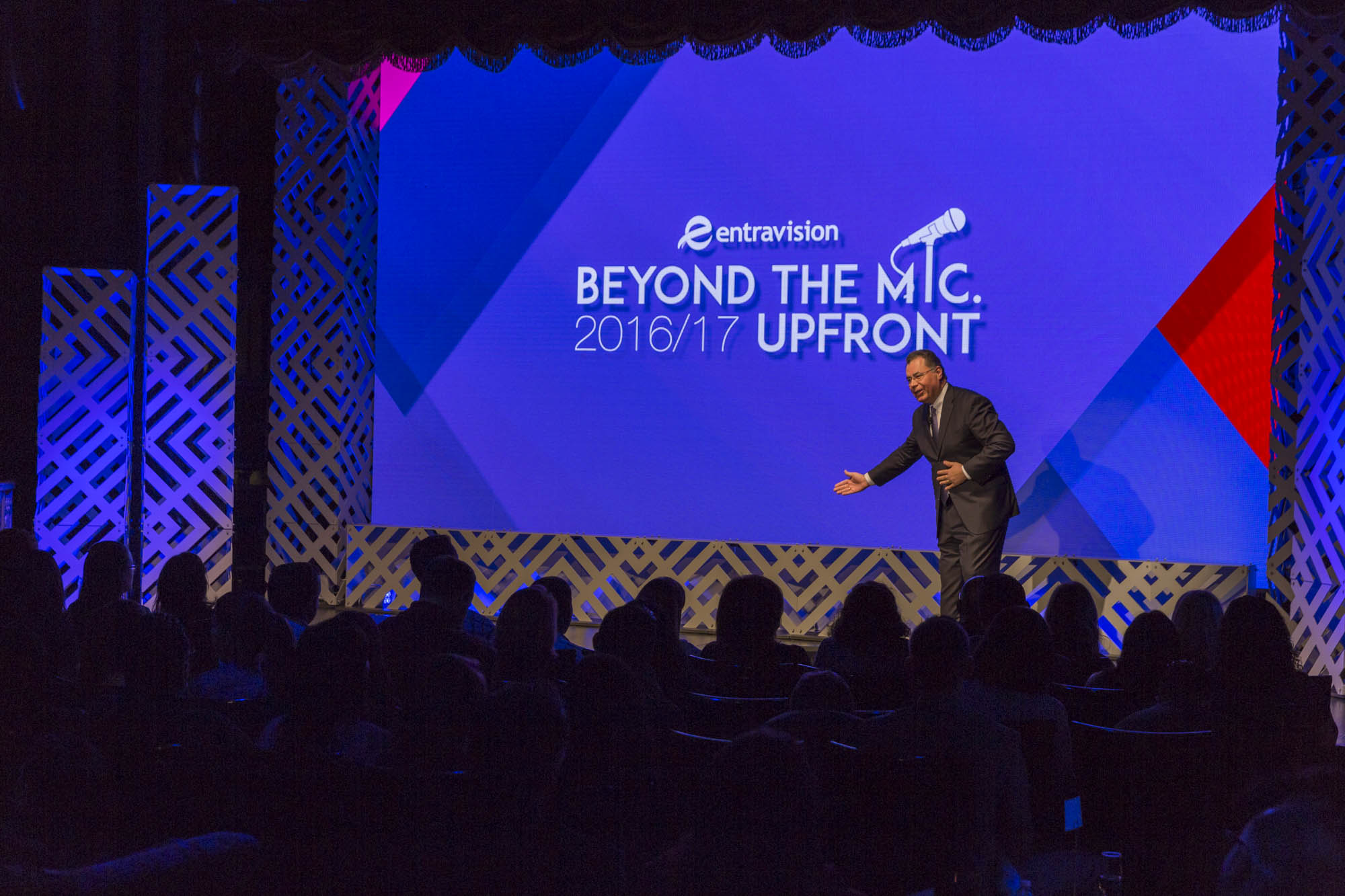 Entravision, owner of Univision- and Unimas-affiliated stations, will launch a digital content initiative through an investment and partnership with Chanclazo Studios, Inc., a digital production studio that creates and distributes short and long form 3D animation, virtual reality and augmented reality content for Hispanics. The initiative will provide Entravision with new and unique content for its growing media platforms, as well as increasing its advertisers' digital marketing opportunities. Entravision announced the initiative at their second annual Upfront event in New York City on September 29.
Entravision and Chanclazo's agreement brings new opportunities for both companies. In addition to distributing Chanclazo's content, Entravision will also be its exclusive advertising sales representative. For Chanclazo, it will use the partnership to expand its ability to target Hispanic millennials in emerging distribution channels with their various forms of content. Entravision will assist Chanclazo with the acquisition of content distribution and syndication on third-party platforms. With Chanclazo's content, Entravision will be able to expand their marketing capabilities through new product placement opportunities. Additionally, Chanclazo expects its studio to create new short and long form animation content and improve its virtual reality capabilities. Entravision will start distributing Chanclazo's content in October.
"Our partnership will allow us to significantly expand our audience, create new, original content, build relationships with advertisers and connect with today's Hispanic community through emerging and traditional distribution platforms," said Hoyt Yeatman, co-founder of Chanclazo. In addition to Yeatman, the company was founded by Frank Gallego and Oswaldo Diaz, who all have extensive industry experience. An Academy Award-winner for visual effects, Yeatman's film credits include "Armageddon," "A Nightmare on Elm Street," "Indiana Jones and The Temple of Doom," "Twilight Zone," "E.T, The Extra Terrestrial," "Star Trek," and more. A thirty-year visual effects and animation veteran, Gallego's credits include the Academy Award-nominated films "I, Robot," "Pirates of the Caribbean," "Transformers," and "The Matrix." Oswaldo Diaz created the widely popular comedy sketch program "El Show de Erazno y La Chokolata," which is available on 17 Entravision radio stations.
Themed "Beyond the Mic: Trending towards the Future," Entravision's event highlighted the company's yearly achievements in radio, television and digital platforms, as well as showcasing their programming, marketing and content growth initiatives. "This year's Upfront theme 'Beyond the Mic: Trending towards the Future' illuminates our forward-looking strategy to evolve with our audiences by providing hilarious and heartwarming content through traditional and emerging distribution channels," said Walter F. Ulloa, chairman and CEO. Entravision also announced it will broaden its community involvement through concerts, music festivals, personalized mobile apps and Spanish-language sports coverage to better connect with audiences.
With 97% of US Hispanics listening to radio an average thirteen hours per week (according to Nielsen's State of the Media Report, September 2016), Entravision believes radio is the platform to increase its fan engagement through compelling content creation. In a USC Annenberg School for Communication study, 72% of respondents said they talk to their friends about what they heard on the radio or their favorite radio personality. In exercising its "Beyond the Mic" theme, Entravision presented its radio programs and radio hosts at Upfront, including "Erazno y La Chokolata," voiced by Oswaldo Diaz who has the most YouTube views of any Spanish-language personality; Eddie "Piolín" Sotelos' new show "El Show de Piolín"; "El Show de Alex 'El Genio' Lucas," a program heard in markets that cover 62% of the US Hispanic population; and popular modern show "Armida y La Flaka."