Cox Foundation Donates $1.5 Million to the USS Midway Museum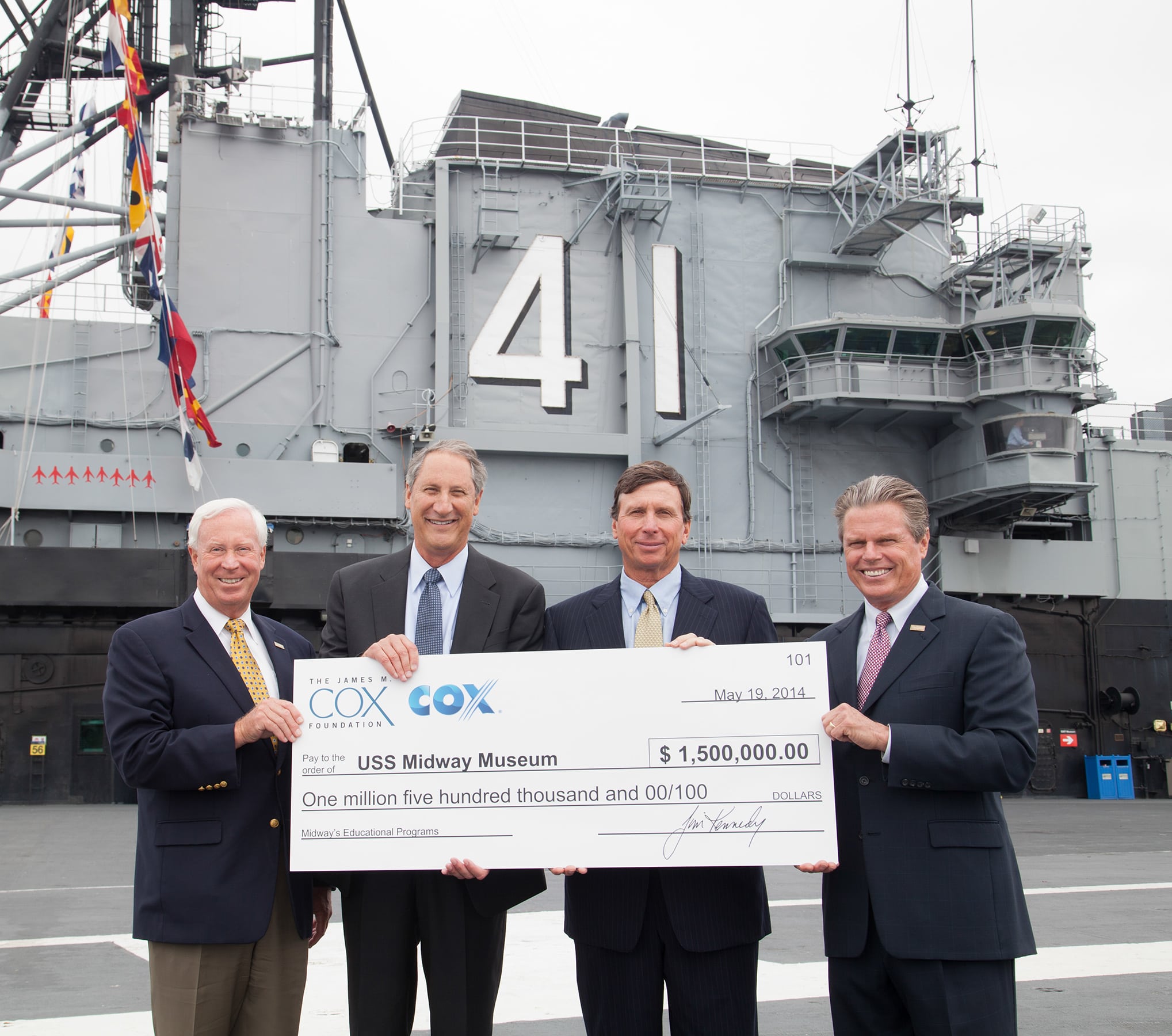 The USS Midway Museum in San Diego is getting a big gift for its 10th birthday: a $1.5 million grant from the James M. Cox Foundation. It's the largest grant ever received for the museum's education program, which educates 50,000 students a year through its STEM-themed courses and activities.
The company has a historical connection to the museum. In 1945 the Midway was christened by the late Barbara Cox, daughter of Cox Enterprises founder James M. Cox, and mother of the company's Chairman Jim Kennedy.
"The Midway and Cox became forever linked when my mother christened the ship almost 70 years ago," said Kennedy in a release. "The Midway served with America's greatest generation and is now educating future generations. Before founding our company, my grandfather was a teacher, so I know he'd be proud that this grant will help the Midway grow its educational programs."
At the time of the christening the Midway was the largest ship in the world and eventually the longest-serving aircraft carrier in the 20th century.
Cox also supports the ship through its business services. It built fiber to the Midway and also delivers critical infrastructure and broadband technology. It's currently the most-visited ship museum in the world; more than one million people visit it per year.