Comcast Paying Heavy Price to Beat Fox for Sky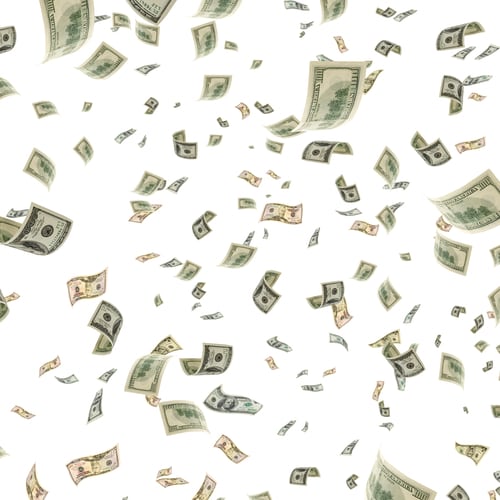 Comcast emerged victorious in the battle for Sky over the weekend, but not many are celebrating. The win came at the sky high price of at£17.28/share, or $40bln. That bid has Comcast paying 15x EBITDA for the satellite company with a budding OTT business. To compare, when 21CF made its initial bid in December 2016, the markets had valued Sky at less than 8x EBITDA. Comcast's stock saw a significant drop, closing down 6% Monday. MoffettNathanson downgraded Comcast from "Buy" to "Neutral" Monday. BTIG's Rich Greenfield called it "depressing" to see Disney purchasing Fox and Comcast winning out with Sky.
"Both Disney and Comcast had the ability to look around the entire universe of TMT assets to seek ways to transform themselves to adapt to changing consumer behavior," Greenfield wrote in a blog post. "Instead, each has effectively doubled down in what they know — scaling up their core businesses." While the auction may have come to a close, there are plenty of questions left to be answered. 21CF said in a statement that it was considering its options regarding its own 39% shareholding in Sky and will make an announcement soon.
MoffettNathanson noted it is "reasonably likely" that a follow-up deal is on the way where Comcast would purchase the rest of Sky from Disney/Fox for the same price (£17.28/share), perhaps as part of a swap where Disney takes on Comcast's 30% stake in Hulu. Hulu is currently split between four owners, with Comcast, Disney and Fox each owning 30% while AT&T has the final 10%. A deal with Comcast would give Disney a 90% stake in the streaming service. "If such a transaction were to be part of a larger 'clean up' transaction that sent Comcast's 30% stake in Hulu to Disney, it would be significantly more accretive (for the simple reason that Hulu loses money)," MoffettNathanson wrote.
Greenfield has a hard time understanding why Comcast would want to give Disney that majority ownership, handing Disney nearly 20mln DTC subs just as the company is ramping up from the launch of its own DTC product. While Comcast would be able to de-lever by selling its Hulu stake, having the ability to prevent Disney from taking full control could prove strategically invaluable. Comcast may see it differently, however, with unnamed sources telling CNBC that Comcast is willing to discuss a sale of Hulu. According to the sources, Comcast only sees a limited value in holding a non-controlling stake in Hulu if Disney is ultimately at the helm.
Disney chmn/CEO Bob Iger has previously said he would maintain Hulu's independence from the Disney DTC product coming next year, but is not opposed to offering a bundled discount. In other news, Robert Greenblatt, chmn of Comcast's NBC Entertainment unit, announced he is resigning. He'll be replaced by Paul Telegdy, president of NBC Entertainment's alternative and reality group, and president of late-night programming/co-president of Universal Cable Productions George Cheeks. While he did not say his departure is directly related to the Sky deal, Greenblatt told the WSJ that when Comcast failed to acquire 21CF, he realized that his options to expand his role at the company were fairly limited.