Comcast Outbids Fox for Sky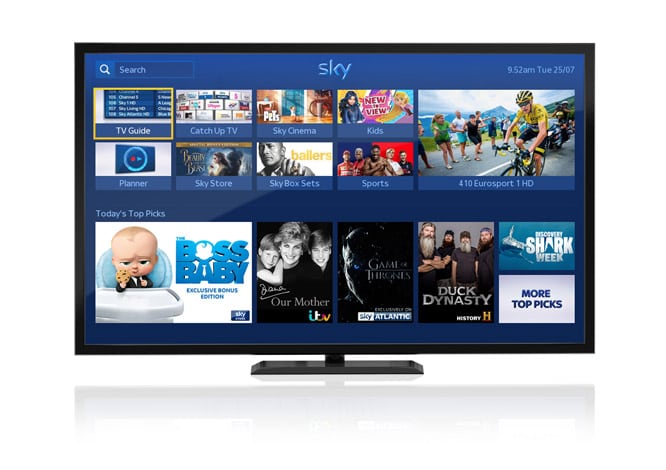 Comcast has made a $31bln offer for Europe's satellite operator Sky, 16% more than what 21st Century Fox has offered for the 61% of the company it doesn't own.
If successful, it would be Comcast's first entry into the European distribution market. It already has a strong presence in the UK on the programming side. The company projects the deal would increase Comcast international revenue from 9% to 25%.
"We think Sky is an outstanding company. It has 23 million customers and leading positions in the UK, Italy, and Germany. Sky has been a consistent innovator in its use of technology to deliver a fantastic viewing experience and has a proud record of investment in news and programming. It has great people and a very strong and capable management team," Comcast CEO Brian Robert said in a statement.
The deal will nearly double Comcast's direct-to-consumer relationships, jumping from 29 million to 52 million. If the deal were to happen, Comcast would also gain a multi-national OTT presence with Now TV, which just launched a new streaming stick for the contract-free service.
MoffettNathanson said the bad outweighs the good for Comcast shareholders because Sky is primarily a satellite company. "Comcast will have to twist themselves into knots to explain why satellite distribution won't be just as obsolete in Europe as it already is in the US. Notably, the word 'satellite; never even appears in the investor presentation that accompanies this morning's conference call, almost as if they are hoping no one notices," said a research note.
On the good side though, analyst Craig Moffett wrote that the deal will boost distribution of NBCU in Europe and the nature of the all-cash transaction would boost Comcast's leverage to 3.0x EBITDA pro forma.
Now all eyes turn to Rupert Murdoch to see where this battle for Sky goes.