Comcast Officially Pulls Plug on TWC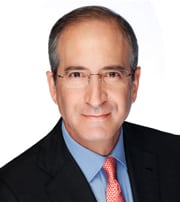 Comcast announced Fri morning that its $45bln merger with Time Warner Cable and associated transactions with Charter have been terminated.
"Today, we move on. Of course, we would have liked to bring our great products to new cities, but we structured this deal so that if the government didn't agree, we could walk away," Comcast chmn/CEO Brian Roberts. "Comcast NBCUniversal is a unique company with strong momentum.  Throughout this entire process, our employees have kept their eye on the ball and we have had fantastic operating results. "
Comcast reportedly threw in the towel after the FCC recommended moving the review to an administrative law judge.
FCC chmn Tom Wheeler said the decision to end the proposed merger is in the "best interest of consumers."
"The proposed transaction would have created a company with the most broadband and the video subscribers in the nation alongside the ownership of significant programming interests," Wheeler said, adding he had concerns about the impact on the emerging online video market.
Time Warner Cable described the termination as a mutual agreement.
"We have always believed that Time Warner Cable is a one-of-a-kind asset," said TWC chmn/CEO Rob Marcus.  "We are strong and getting stronger. Throughout this process, we've been laser focused on executing our operating plan and investing in our plant, products and people to deliver great experiences to our customers. Through our strong operational execution and smart capital allocation, we are confident we will continue to create significant value for shareholders."