Comcast Makes $65 Billion Offer for Fox Assets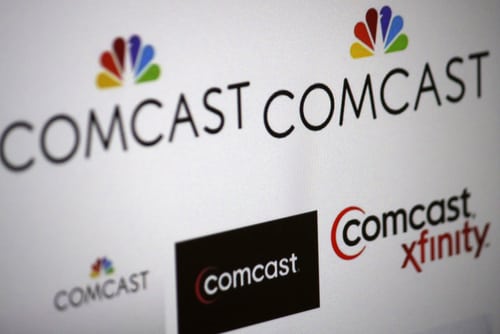 Comcast put forth its all-cash proposal to acquire the 21st Century Fox assets the company has agreed to sell off to Disney, offering about $65 billion. The $35 cash per share bid represents a 19% premium over Disney's $52.4 billion offer.
Comcast said it was confident in gaining regulatory approval and added that no Comcast shareholder vote will be required. Its board has unanimously approved the proposal.
"Given the very short time frame, today we are filing a preliminary proxy statement with the SEC in opposition to the Disney merger proposal, as we have been advised this is necessary to be in a position to be able to communicate with your shareholders directly regarding the votes they are being asked to cast on July 10.  We hope this is precautionary only, as we expect to work together to reach an agreement over the next several days," Comcast said in a letter delivered to 21CF board members Wednesday.
Comcast also is attempting to buy UK satellite firm Sky, following Fox's bid to takeover the 61% of the company it doesn't own. Disney, which many expect to get into a bidding war with Comcast, also has eyes on Sky.