Comcast Launches Gaming on X1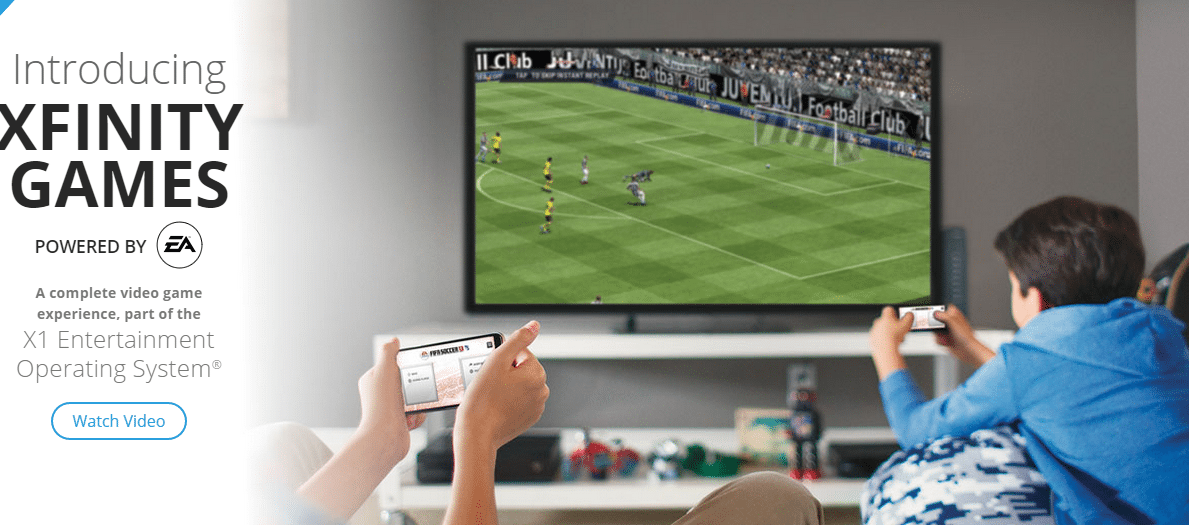 Comcast is going beyond movies and TV shows, launching "Xfinity Games" with Electronic Arts.
On Tuesday, Comcast began inviting X1 customers to join the beta test by signing up at xfinitygames.com. This isn't an awkward game of Tetris with your television remote. Comcast is serving up HD gaming, with customers' tablets and smartphones serving as controllers.
It's important to note that the games will be streamed over the Internet to X1 set-tops—not through Comcast's proprietary network. That means the games will count against any data caps, the same as online gaming on Xbox or Playstation. Thus, no net neutrality problems.
What sort of games are available? The launch list includes 23 games, such as EA's PGA Tour, Monopoly and World of Goo, with Comcast promising regular updates with new games. The idea is to have a mix of genres, including puzzle, family games and sports. There's no fee to join Xfinity Games beta, but Comcast is limiting the number of people it lets in. No word yet on when the official launch will be or what packaging and pricing will look like.
"Comcast and EA are working hard to enhance and refine this new gaming experience and we look forward to making it available to many more customers soon. We'll grow the catalog of games as we add more great experiences over the next year," Comcast Cable chief business development officer Sam Schwartz wrote in a blog post Tues.