Comcast Brings Short-Form Web Video to X1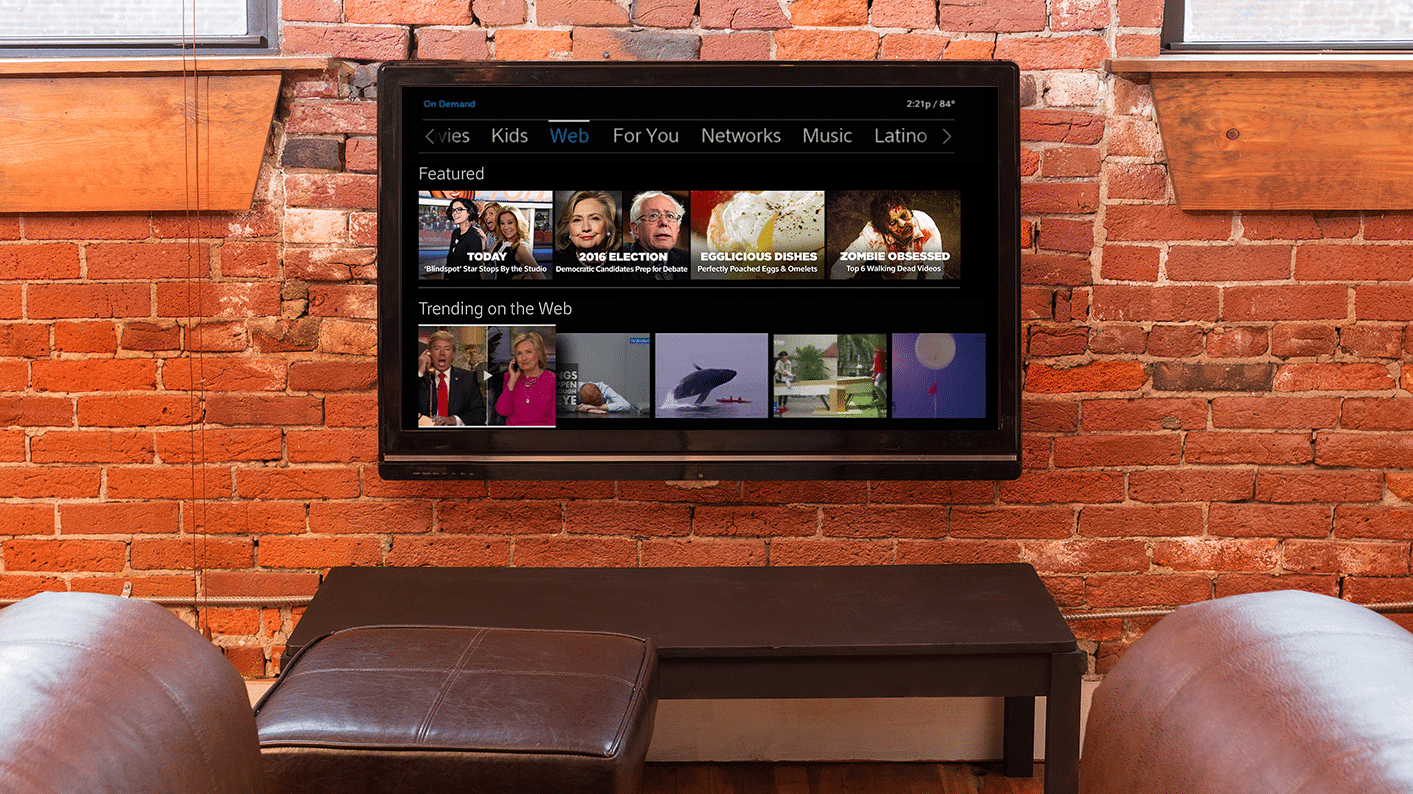 Comcast is bringing web video to its X1 platform by adding short-form videos from more than 30 broadcast and cable networks to the Xfinity TV interface. The initial focus—in beta launch as of Tuesday—is on news, sports and current events content, but the collection will expand with extras, bonus content and complimentary series in the future, a spokesperson said.
The idea is to make online video accessible through traditional television. The other piece to X1's online video push is Watchable, a free, ad-supported service featuring web video from another 30 partners and also in beta launch, but these are digital networks like AwesomenessTV, Buzzfeed, Flama and Machinima.
"In addition to traditional programming on the TV, the average person is also spending nearly an hour viewing online video every day. Yet the vast majority of online video has not been accessible on traditional TV platforms, and we're focused on changing that with X1," said Executive Vice President and General Manager, Comcast Cable video services evp and gm Matt Strauss in a blog post. He cited an important stat: 70% of Xfinity TV customers use Xfinity On Demand every month, but that percentage jumps to 85% among those who use X1.
Expect to see more integration with the X1 platform, as traditional media companies work to aggregate online viewers and subscribers in front of the television screen. "This is really just the beginning. X1 gives us the opportunity to seamlessly integrate new categories of content all in one place," Strauss said. And as new platforms like Verizon's Go90, a strictly mobile online service, come to market, it will become increasingly important to cover all the bases.
Creators on board for the beta launch include A&E, ABC News, AMC, American Heroes, Animal Planet, BBC America, Big Ten Networks, CNBC, Cooking Channel, Destination America, Discovery, Discovery Life, DIY, E!, ESPN, Esquire Network, Food Network, Fox Business, Fox News, Fox Sports, FYI, HGTV, History, IFC, Investigation Discovery, Lifetime, LMN, MSNBC, Music Choice, NBC, NBC News, OWN, Science Channel, Sundance TV, TLC, Travel Channel, Velocity and WE TV. The videos on X1 are featured in the web section of Xfinity On Demand and can be found at Xfinity.com as well.