Child Designs Vyve Broadband's Christmas Card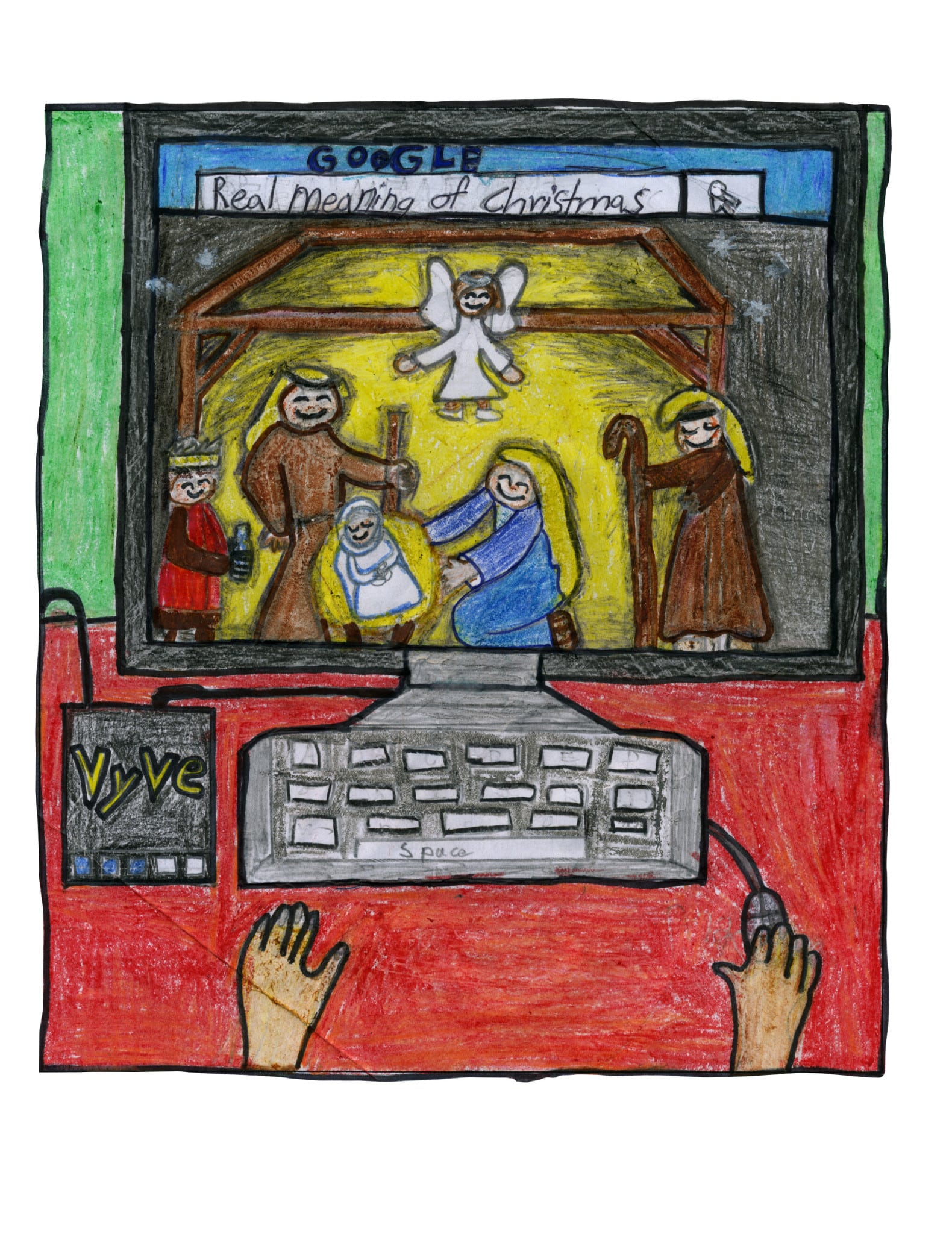 Vyve Broadband went local for its Christmas card design this year, tapping a young artist in a community it serves. Really young. It launched an art contest in all nine states it operates in, inviting children to show what they consider to be "The Spirit of Christmas." Eleven-year-old Alexander Griffin of Harrogate, TN, won. In addition to his design being featured on the company's holiday card, Griffin received prizes, including an iPad Mini. Vyve also presented his school with a check for $200 for art supplies.
Vyve partnered with Hallmark to produce the card with the winner's artwork as the design. The company announced the contest in October. The company received more than 500 submissions, with seven finalists sent to Vyve's New York-based ad agency to select a winner.
Griffin was surprised with the news he was the winner during an assembly at Forge Ridge Elementary School (see video below).
"Seeing Alex's reaction and the reaction of his classmates was such a cool way to announce the winner of our first Christmas Card Art Contest," said Diane Quennoz, Vyve's SVP of marketing and customer experience. "We had a blast from start to finish with this project, seeing the creative, inspired and talented art we received from kids all over our service area. We already can't wait to do it again next year!"