Charter Marrying Mobile and Broadband to Solid Results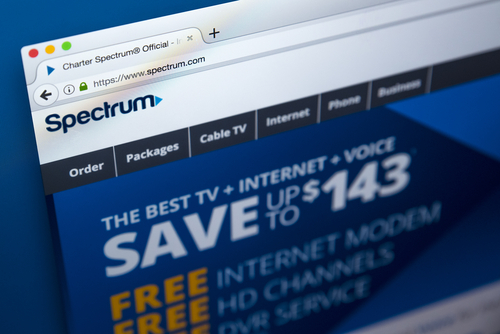 Charter continued the broadband slowdown trend Friday, reporting 265,000 residential and SMB internet net adds in 3Q21. That's a 4.4% increase YOY, but down significantly from the 365,000 it added in 2Q21. 
Charter Chairman/CEO Tom Rutledge attributed the change in activity to the continued market impacts of the COVID-19 pandemic and historically low churn levels across the industry. That will impact the company's numbers in the short-term, but he's still optimistic about its long-term growth trajectory. Today, Charter's network passes over 54 million homes and businesses, but it's only doing business with 32 million of them.
"I think there'll be continued pressure on growth because of the pull forward of all of that activity," he said on the company's 3Q21 earnings call Friday. "But, I think the fundamental opportunity for growth and long-term growth is still the same and our ability to take share out of the market is still the same." 
While the slowdowns of both Comcast and Charter's broadband net adds has some investors questioning whether the industry's longtime boom is coming to an end, Rutledge reminded everyone on the call that every addition at a time of low move activity is incredibly valuable.
"If you think about it from a return on investment perspective, every customer you add in a low churn environment is more valuable than a customer you add in a higher churn environment because the average life of the customer is longer," he said. "Therefore, the total cash flow of the customer is longer and the cost to serve the passing from a transaction cost perspective is less." 
Overall data usage is stabilizing, but levels are still much higher than the averages Charter saw prior to the pandemic. Non-video internet customers used over 600GB/month, more than 30% higher than pre-pandemic levels. Close to 20% of non-video internet customers use a terabyte or more of data per month. 
At Spectrum Mobile, total residential and SMB mobile lines rose by 244,000. As of Sept 30, Charter served a total of 3.2 million mobile lines, with 1.1 million being added over the last 12 months. And while it's yet to be seen exactly how the lower pricing plans Charter is offering through Spectrum Mobile will impact Q421 numbers, COO Chris Winfrey said the initial uplift in mobile sales has been fairly significant. Approximately 2 million customers have taken advantage of Charter's bundling of its broadband and mobile services thus far, and the operator hopes to see that number keep growing. 
There's been talk of whether operators might one day offer households something of an all-in-one plan where they would pay a single price for broadband service in the home and their mobile service out of the home. Winfrey acknowledged that it is an interesting concept, and convergence makes a lot of sense from a technical perspective. But right now, the business case isn't strong enough for someone like Charter to pursue. 
"There are not that many markets where, from a marketing and sales machine, it's been fully proven out yet of how you combine that together when lines are often sold at a personal level and broadband subscription wireline is sold at a household level," he said. "But I think those types of models and taking a look at how to fully get convergence also from marketing and sales and solve the difference between per line versus per household is interesting."