CFX Video: Showtime's Matt Blank Talks Digital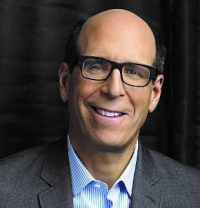 Showtime Networks chairman Matt Blank has felt the waves of change moving through the cable industry, so he's been ready for the digital shift. Even Showtime's offering of direct-to-consumer options is something he thought possible five years ago.
"It took a long time to get it going," said Blank, who was recently inducted into the Cable TV Pioneers. "For years we talked about digital as a delivery medium, a way to enable certain technologies. Now we really talk about digital as a whole new type of consumer and a whole new type of business model."
View the entire interview, part of our CSG International-sponsored series, here.