Cablefax: The Magazine Top Ops Issue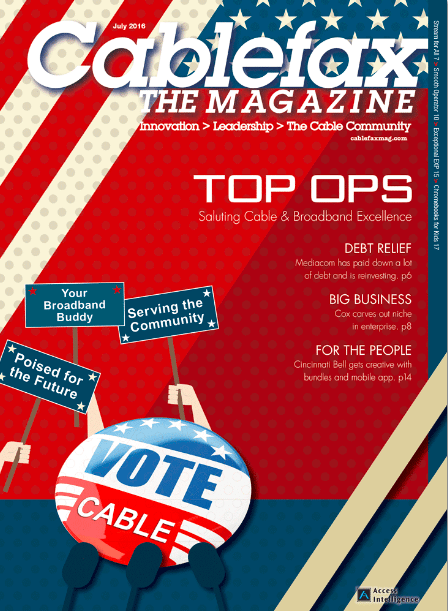 Just Released Cablefax:The Magazine The Top Ops
Enjoy the 2016 edition of Cablefax: The Magazine's Top Ops issue. Inside, we salute the operators who are at the forefront of innovation and creativity in the cable industry.
Save the Date: CFX will recognize the Top Ops at our awards breakfast on September 22 at the Fifth Rooftop Lounge in New York.
Check out the digital edition here.