CableFAX 100 Profile—DirecTV's Dan York
Editor's Note:
We'll be featuring profiles of executives honored in our 2012 CableFAX 100 issue. We asked each of them to answer a few lighthearted questions and we've shared their responses below. Here is what DirecTV's Dan York shared with us. He ranks at #30. Read the CableFAX 100 issue in its entirety here.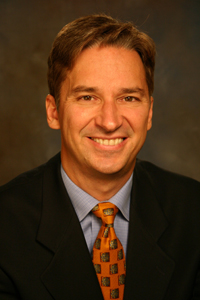 Dan York
Chief Content Officer
DirecTV
The song I sing most often in the shower is…
"Everything" by LRB
Favorite fictional character?
Bill G
I'd give up my cell phone for a week if…
Possible
Disney World or Universal Studios Orlando?
Cedar Point
My trick for keeping my email inbox from filling up? Deleted Unread.


Why isn't TV Everywhere everywhere yet? Upstream greed.


My favorite restaurant:
Lafayette Coney Island
Worst thing I've ever heard someone say in a meeting: It's a great deal, trust me.


Bands I would actually go see live:
Jonathan Edwards, LRB, Michael Sambello, Kajagoogoo.
My favorite vacation spot: Someplace new and very different.


My guilty television pleasure is: All the terrific new sports networks.