Cablefax 100 Pays Homage to Star Trek's 50th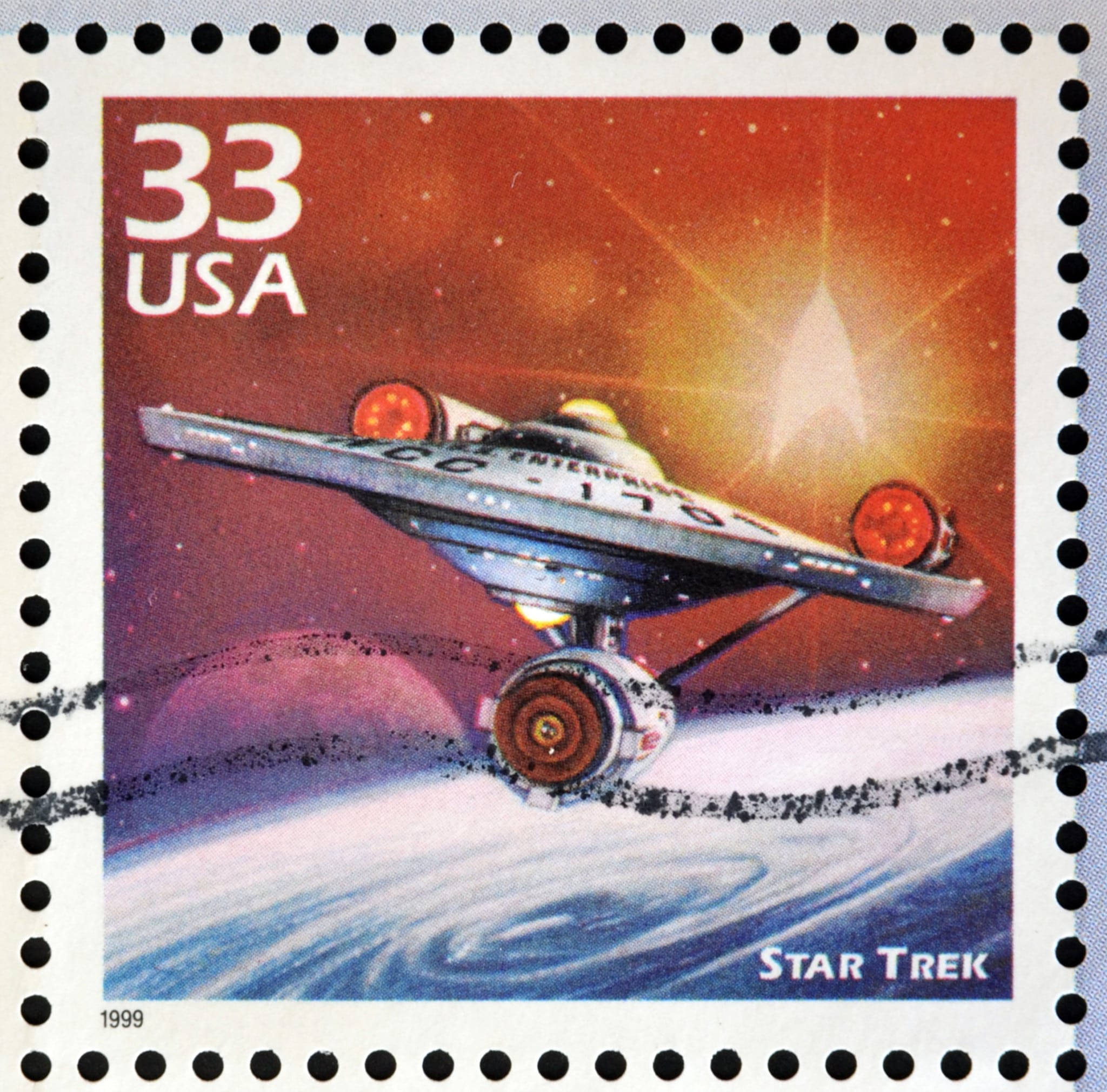 Today officially marks the 50th anniversary of Star Trek's first TV broadcast, and the industry is certainly doing its part to celebrate. The Smithsonian Institution's Air & Space Museum has the original model of the USS Enterprise housed in its walls. BBC America is doing a marathon of uncut and remastered episodes starting at 8:30pm ET tonight, and CBS will debut a new series, "Star Trek: Discovery." Meanwhile, Twitter has blown up with homages to the iconic series from likes of NASA, countless media outlets, public figures and, of course, original cast members George Takei and William Shatner. And Facebook has themed its "like" reactions around the show: Vulcans, Klingons and Kirks. To do our part, we asked members of the elite Cablefax 100 to comment on the series. Our question: If Mr. Spock's motto is 'Live Long and Prosper,' what is yours?
Here's what they said:
Nancy Dubuc
President & CEO
A+E Networks
"Who dares, wins."
Matthew C. Blank
Chairman
Showtime Networks
"Dressing on the side."
Frances Berwick
President
NBCUniversal Lifestyle Networks

"Work hard and have a good time, or do something else."
Burton Jablin
COO
Scripps Networks Interactive
"Stay focused on what's important."
Erik Carlson
President & COO
DISH

"Be prepared."
Rita Tuzon
EVP & General Counsel
Fox Networks Group
The same… "Live Long and Prosper." My brother is the original Trekkie, I can't answer otherwise.
Garry Marsh
President & CEO
Disney Channel Worldwide
"Act as if…"
Justin Connolly
EVP, Affiliate Sales & Marketing
Disney & ESPN Media Networks
"Ask questions and listen."
Evan Shapiro
EVP, Digital Enterprises
NBCUniversal
"It's hard to stand out if you spend all your time fitting in."
Kathleen Finch
Chief Programming, Content and Brand Officer
Scripps Networks Interactive

"Rack up as few regrets as possible."
Mark Greatrex
EVP, Chief Marketing & Sales Officer
Cox Communications

"Life is short, have a big impact."
Ed Erhardt
President, Global Sales & Marketing
ESPN

"Health Wealth and Time."
Christine Driessen
EVP & CFO
ESPN
"Make a Positive Impact Every Week."
Terry Denson
Head of Content Strategy & Acquisition
Verizon
"Eat well, perform acts of kindness, take your time, read every word and check your work." (I say this to my kids every morning as they leave for school)
Bob DeBitetto
President, Brand Strategy, Business Development and A+E Studios
A+E Networks
I don't know. I was a "Lost In Space" fan…
Adam Bonnett
EVP, Original Programming
Disney Channels Worldwide
"If you stay at the party long enough, someone is bound to make you the host." I love this quote and have used it in my professional career. It speaks to patience, persistence, and the idea that you will always come out on top, if you know it's a marathon, not a sprint.
Ann Carlsen
Founder & CEO
Carlsen Resources
"Hire Well AND Prosper"
Karen Grinthal
SVP, Ad Sales
Food Network
"Make new friends but keep the old…"
Bill Abbott
President & CEO
Crown Media Family Networks
"Attitude is everything."
Susanne McAvoy
EVP, Marketing, Creative & Communications
Crown Media Family Networks
"Prosper first and then live long."
Carolyn Bernstein
EVP, Head of Global Scripted and Development
National Geographic Channel
"Select, don't settle."
Sean Cocchia
EVP, Business Operations & GM
Disney Channels Worldwide
"What is the worst that can happen?"
Ken Solomon
President
Tennis Channel
"First they ignore you, then they laugh at you, then they fight you, then you win." – Mahatma Gandhi
Yvette Kanouff
SVP & GM, Service Provider Video Software Solutions Group
Cisco
"Never be comfortable. Embrace and drive continuous innovation."
Jane Latman
GM, Destination America and SVP Development
Investigation Discovery
"Reduce and Simplify," it's a great guide for cutting through clutter, both literally and figuratively.
Marc Etkind
GM
Science Channel
"To boldly go."
Sheri Salata
President
OWN
"Who gets to do this?'"
Mindy Grossman
CEO
HSN, Inc.
"Have courage and be kind."
Bill Brand
President, HSN
CMO, HSN, Inc.
"It's fun here!"
Jennifer Cotter
EVP, Television and Content
HSN
"Stay organized, positive and laugh when it's appropriate."
John Schanz
EVP & Chief Network Officer
Comcast Cable
"Network smarter not harder."
Tony Werner
EVP & CTO
Comcast Cable
"To Xfinity and beyond…"
Marcien Jenckes
EVP, Consumer Services
Comcast Cable
"Make a difference."
Byron Allen
Founder, Chairman & CEO
Entertainment Studios/Entertainment Studios Networks
"Get out of your way."
Kent Rees
GM/EVP
Pivot TV
"Don't be a jerk."
Mark Lieberman
President & CEO, Viamedia
Chairman, placemedia
"Always innovate and leave room for your competitors to innovate."
Alfred C. Liggins
CEO
Radio One, TV & TV One
"A person CANNOT ever be successful in business unless those around that person want them to be."
Bradley J. Siegel
President
TV One
"I can believe anything as long as it's incredible."
Rafe Oller
GM
Z Living
"Our Z Living motto: Live more. Live better."
Michael Schwimmer
CEO
Fuse Media
"Only the paranoid survive" – A. Grove
Clint Stinchcomb
CEO
PokerCentral
"Win the race you are in."
Maggie Bellville
VP
Hitachi Consulting
"Everyone wants to go to heaven but nobody wants to die."
Mark Dzuban
President & CEO
SCTE/ISBE
"Work hard, be independent and contribute to making our society a better place."