Cable WiFi – Big Year Ahead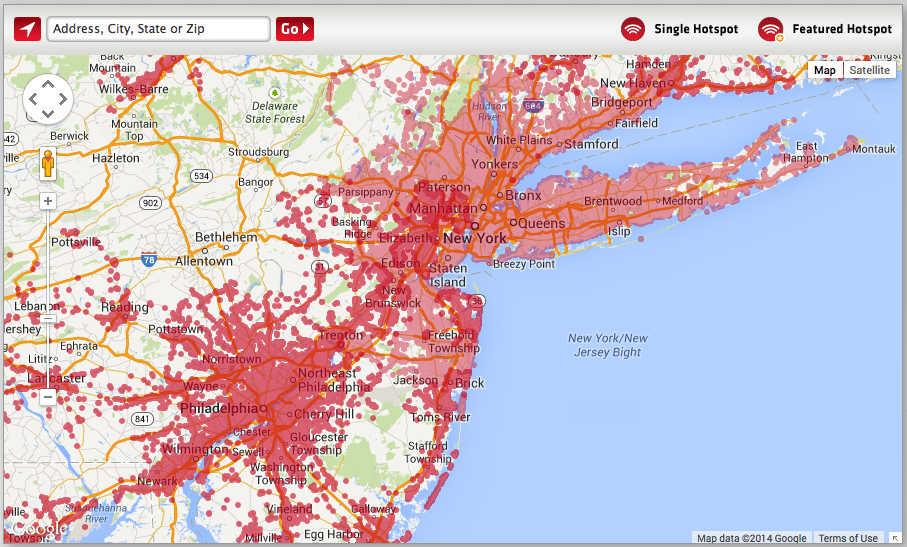 2014 is shaping up to be an important year for cable WiFi as MSOs continue to expand hotspots and explore new business models, all while the FCC works to make more unlicensed band available for WiFi use. The agency voted unanimously during its Open Meeting Mon to free up 100 Mhz in the lower part of the 5 GHz unlicensed band (which cable uses for WiFi deployment).
Even better news? Commissioners called for more unlicensed use (e.g. in the 3.5 GHz band) to accelerate WiFi expansion. "Today's action is just a down payment on the full potential of the 5 GHz band," Comcast said in a statement. WiFi vendor Cisco praised the move: The FCC has "eliminated the 'speed bump' that impeded the full use" of the 5 GHz band, tech policy dir Mary Brown said in a blog post. In addition, the move would allow the acceleration of Gigabit WiFi technologies, making it easy to "consume a wide range of content on our mobile devices, most notably high definition video without frustrating lags or delays," she wrote.
In the field, Comcast is closing in on 1mln hotspots deployed after adding about 50K access points in IL, northwest IN and southwest MI. The company expects to deploy "hundreds of thousands" more in the region over the next several months. WiFi software vendor Aptilo, which counts several US MSOs including Suddenlink as customers, expects cable to explore new WiFi opportunities.
The hotspots that the MSOs are deploying include the ones in outdoor public areas and business locations (as part of the CableWiFi initiative) so ops are essentially creating "a public WiFi platform" or "a WiFi community" that could serve both residential and enterprise customers within the footprint, CEO Torbjorn Ward told us. That allows ops to upsell services beyond the normal broadband connectivity to business customers, he said.
Moving forward, cable WiFi would have 3 main user base: their own Internet subs, customers of businesses using their WiFi services, and wireless carriers. "Stars are aligning" for cable to work with mobile carriers as they move from unlimited data to data caps and as price for wireless data services goes up, Ward said. "As a result, people are seeking out WiFi locations…Whether the MSOs like it or not, as they build out more WiFi, users will be coming to them," he said. And the number of WiFi connections will grow massively if cable providers can bring home access points into the mix, allowing users to access home WiFi through public and private SSIDs (service set identifier), he said.