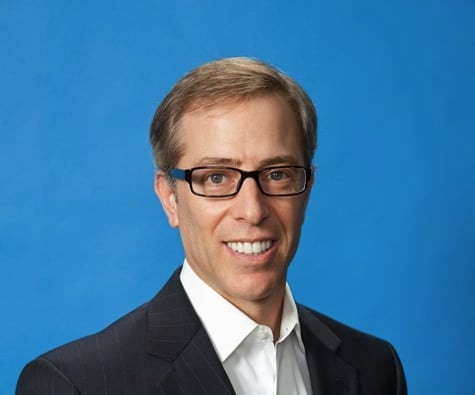 Cable MSOs like Comcast, Time Warner Cable and Cox are looking to get a slice of a new but growing market: telemedicine. It includes a variety of applications and services using two-way video, email, smartphones, wireless tools and other forms of communications technology.
"It is a bit unknown how big the telemedicine market is and will be," TWC Business Service group vice president Jeff Greenberg told us. "It is in a nascent stage at this point, but it is real and will continue to grow over time." The MSO scored a deal with nonprofit healthcare group OhioHealth to enable physicians to remotely provide care to patients throughout the state.
Under the deal, TWC provides 100 Mbps Ethernet Private Line (EPL) fiber circuits connecting 50 care sites, 300 Mbps Dedicated Internet Access (DIA) at their headquarters, plus up to 100 Mbps broadband access connecting the organization's smaller offices. The services aim to allow applications such as streaming two-way audio and video. One example is OhioHealth's eICU. Skilled ICU "intensivists" at a central metropolitan facility can now remotely monitor critical patients in hospitals that lack 24-hour access to on-site specialized ICU staff. Another example is the OhioHealth Stroke Network, which connects emergency teams at community hospitals to specialists in critical care and stroke at OhioHealth's facilities in Columbus, OH. TWC's fiber-based EPL and DIA solutions would expand the reach of the OhioHealth Stroke Network by using real-time, two-way audio and video, as well as access to imaging, to ensure stroke patients quickly receive the appropriate treatment and interventions.
TWC launched its "Virtual Visit" telemedicine trial with Cleveland Clinic last year as part of the company's Home Health Monitoring strategy to enable healthcare providers to engage and interact with patients in their homes. It also provides healthcare organizations with turnkey telemedicine services but "we are in the early stages of development and roll-out," Greenberg said. For instance, the company is piloting various solutions with hospitals to measure patient adoption and to determine the best platforms, he said.
Other cable MSOs are also targeting the market, which currently has a strong telco presence. Cox has begun offering its broadband network to local and regional hospitals across the country to enable the remote treatment of rural patients by specialists via an array of telemedicine tools. Like TWC, Comcast is toting its Ethernet service, which aims to allow vast quantities of data to be moved securely, accurately and quickly, as a foundation for telemedicine; it also helps overcome some practical barriers, even in metro areas. "Delivering medical care in prisons, for example, offers unusual challenges of safety and security for providers. Telemedicine can help doctors treat patients while minimizing the potential risk presented by such settings," the MSO said in a white paper on telemedicine.