Cable Center Launches Innovators Program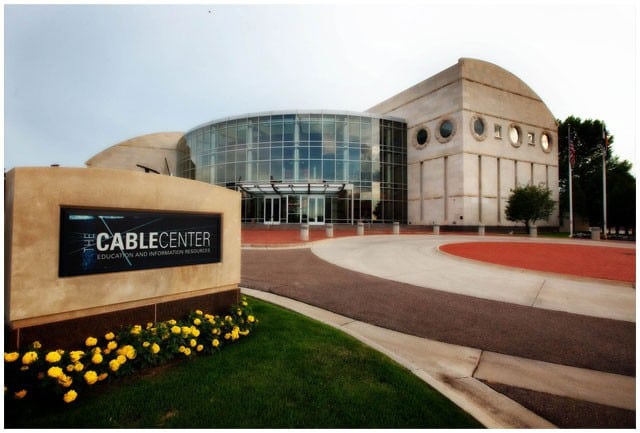 The Cable Center is looking to the future with a new program that aims to connect cable trailblazers with a new generation of leaders. Its new Community Innovators program will be piloted in Denver, with its official kickoff set for Sept. 11.
With a rich archive of oral histories, a well-regarded Hall of Fame and a Denver center that tells the history of cable, the Center is sometimes seen as an association that is about the industry's past. But the group's been very interested in shaking that image, holding meetings earlier this year to discuss ways to reach beyond cable's old guard.
"The Cable Center tells the story of the dynamic cable industry. But the story is not just about the past. The Community of Innovators program allows us to focus on the exciting future of the industry, while also celebrating its innovative legacy," said The Cable Center's president and CEO Jana Henthorn said in a statement.
The Innovators program has big buy-in with industry heavyweights serving as "Innovation Laureates" for the first year. The goal is to serve as mentors for the cable industry leaders of tomorrow. The laureate list includes Bridget Baker, founder and CEO, Baker Media Inc.; Julian Brodsky, co-founder and retired vice chairman, Comcast Corp.; Leo J. Hindery, Jr., founder and managing partner, InterMedia Partners, LP; Josh Sapan, president and CEO, AMC Networks; Quentin Schaffer, EVP, Corporate Communications, HBO; David Zaslav, president and CEO, Discovery Communications; Jeff Zucker, president, CNN Worldwide; and Phil McKinney, president and CEO, CableLabs.
The program includes the Intrapreneurship Academy, a 10-week pilot program will provide 20 emerging leaders with both in-person and online learning opportunities to gain knowledge and skills they can apply to self-selected projects.
The Community of Innovators also will participate in Startup Weeks across the country, with local entrepreneurs connecting with cable industry leaders. During the 2017 pilot, the program will co-sponsor Denver Startup Week's Pitch Challenge — a competition that provides a chance for small businesses and startups to pitch business ideas to a panel comprised of highly regarded entrepreneurs and business leaders.
The program also sees the revival of the Center's Mavericks Lecture Series, which features industry leaders sharing their insights at universities and colleges nationwide. The Center's Innovation Laureates will be invited to serve as lecturers for the inaugural year.