Book Tells Continental Cablevision's Story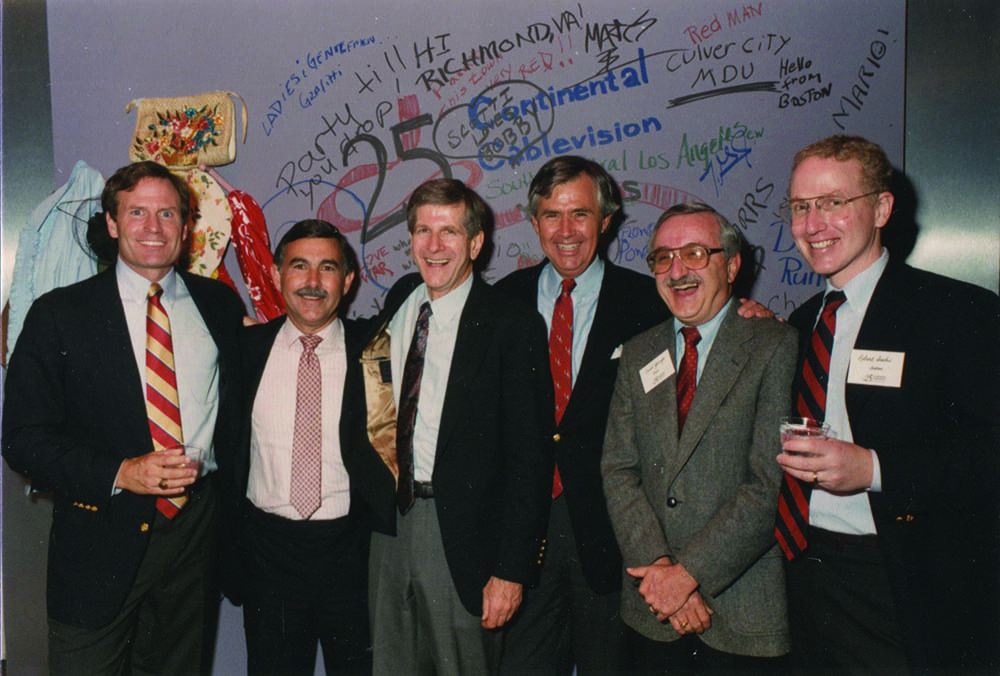 With so much attention these days on consolidation and OTT and what's to come, it's important sometimes to look back at cable's roots. Continental Cablevision, which grew from a cable system in parts of northwest Ohio in 1963 to the third largest MSO in the US in the 1990s, provides a great example of entrepreneurship during a changing landscape. And now you can read all about it.
Published in hardcover over the summer, "The Continental Cablevision Story" is now available online and can be downloaded for free. The electronic version includes the company's original 1964 business plan and a C-SPAN interview with co-founder Amos Hostetter that Brian Lamb did in 1988.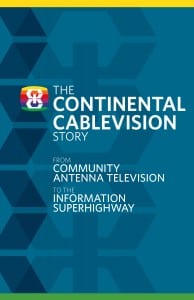 Chockfull of photos and reflections, the glossy 259-page book is reminiscent of a classroom textbook–in this case, providing the lesson on how to succeed in the cable industry. But it isn't all triumphs. The tome looks at mistakes, too. Those included Continental not joining TCI, United Cable and Cox as the fourth backer of Discovery Channel.
"I've frequently said that our sins in the cable business were not sins of commission. They were sins of omission," Hostetter said at one point. "It's the deals we didn't do that we should have done. Not doing the Discovery deal was a big mistake!"
While the book presents a thorough recounting of Continental–from its formation by Hostetter and Harold "Irv" Grousbeck to a detailed look at many of its execs–it also presents a nice backdrop for cable's explosive growth. Continental's rich history includes operators bailing out Turner in 1987, the 1984 Cable Act deregulating cable, US WEST's purchase of Continental and the eventual collapse of relations between Continental's leadership team in Boston and its US WEST counterparts in Denver.
When US WEST decided to relocate Continental's headquarters from Boston to Denver, Hostetter was the first to resign. He was followed quickly by SVPs Robert Sachs and Robert Stengel, Treasurer Eric Krauss and CFO Nancy Hawthorne. Of the nearly 120 employees then in Boston, fewer than a dozen eventually moved to Denver.
Continental's story presents a virtual who's who of cable. Bill Daniels, who Hostetter refers to as the "John the Baptist of cable" in the '70s and '80s, brokered the sale of small systems that created Continental. Ray Joslin was Continental's first management recruit. Future Continental president Tim Neher joined the company in 1974. Sachs, who became NCTA's CEO and oversaw the book's editorial process, linked up with Continental in 1979 after meeting Hostetter while working for Rep Timothy Wirth. Bill Schleyer headed up tech and was instrumental in the creation of CableLabs. The list goes on…
"My original motivation in trying to record this story was to inform my three children about events that happened well before their age of awareness and to offer to aspiring entrepreneurs a glimpse of the joys and inevitable disappointments of exploring unchartered terrain and 'company building,'" Hostetter writes in his forward. "And for all who live 'the story,' I hoped to provide a refresher on the culture that was Continental and how satisfying it was for all of us."