Apple Vets Launch Rheo Video Platform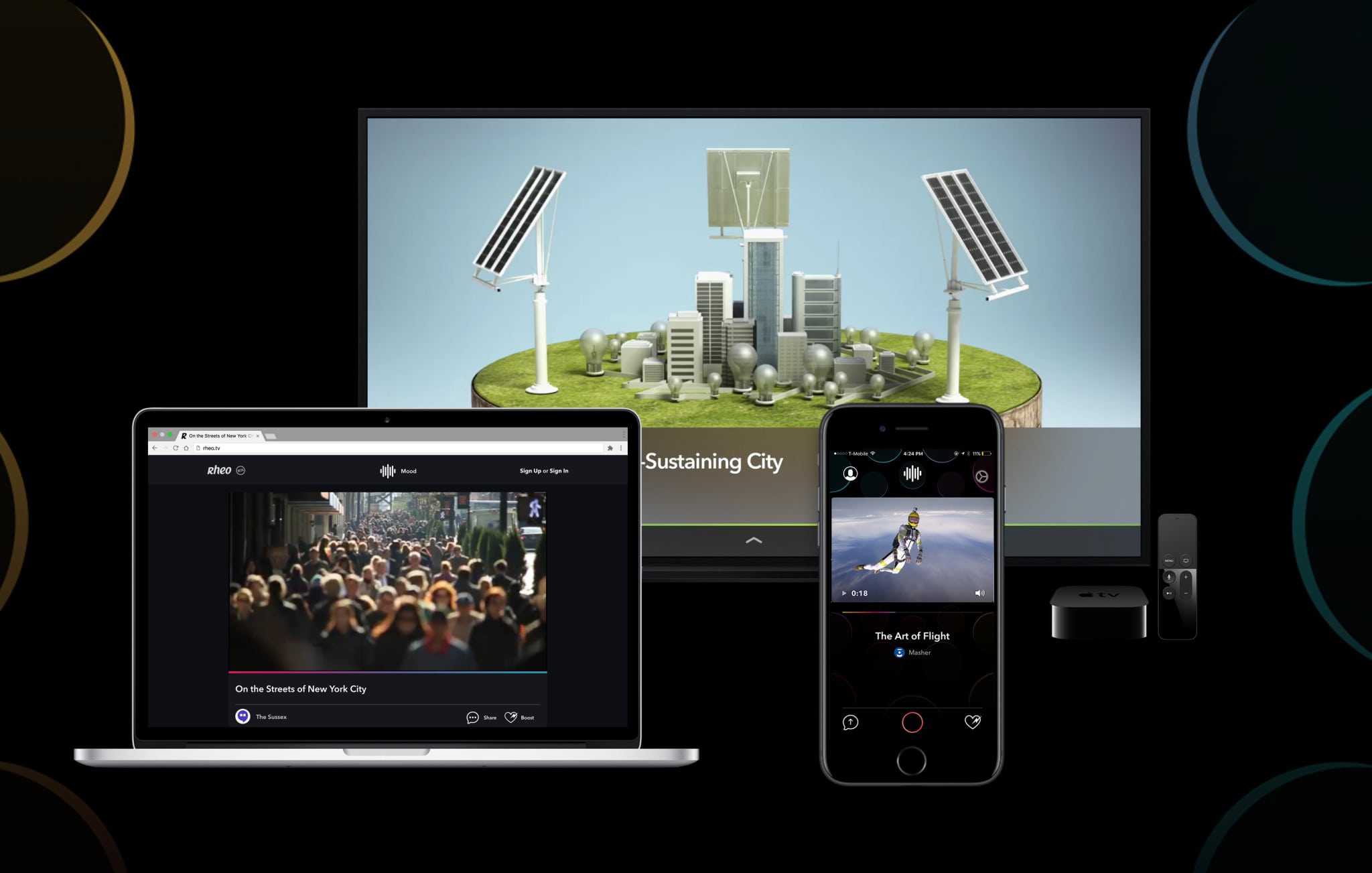 With two former Apple veterans at the helm, Rheo today launches as a new social video platform aimed at bringing users short-form videos based on their personal tastes and viewing habits. In a crowded marketplace of digital video platforms, Rheo's selling point is that it curates videos for each user based on what they watch, skip, boost (the "like" equivalent) and share. It also takes trends and time of day into account, as well as what mood the user indicates they are in.
The Rheo interface is simple and offers a continuous stream of videos without having to search or scroll. It also allows users to record short video messages to other users that precede the video they are sharing with friends.
Rheo is free to users at launch, with the company saying it will later settle on a model for monetization. While the company has a few specific content licensing deals with outfits like Refinery29 and Vimeo, the bulk of the content it curates is from open sources across the web.
The two former Apple employees behind Rheo are Alan Cannistraro and Charles Migos. Cannistraro spent 13 years at Apple, where he helped create many of the company's first iOS media apps, before spending almost three years at Facebook engineering mobile apps. Migos spent a total of 10 years at Apple, where he led the design team behind Apple News and iBooks. In between his two stints at Apple, he worked as a designer for Microsoft.
Rheo raised $2.3 million in seed funding led by Massachusetts-based VC fund Accomplice last August, as well as an undisclosed amount from an angel investor last October, according to Crunchbase.com. The service is available on the web for PC and mobile, as well as on iOS and Apple TV. It seems Cannistraro and Migos don't fall far from the Apple tree.