Anatomy of a Break Up: Comcast-TWC Timeline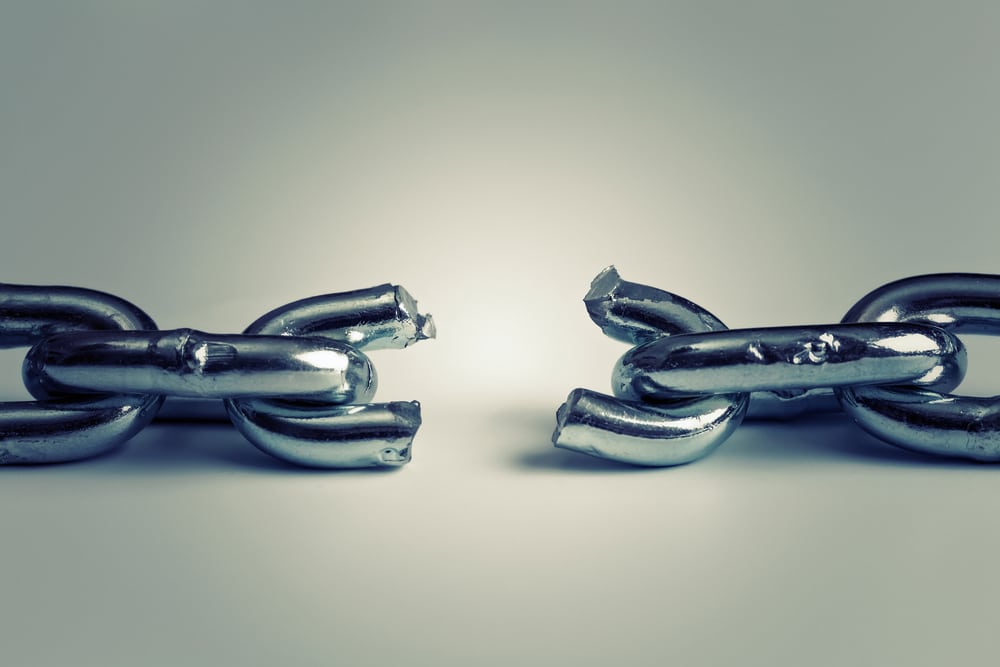 A look at the two years leading up to Friday's announcement that Comcast is walking away from Time Warner Cable.
March 2013 – Liberty Media announces an agreement to acquire approximately 26.9 million shares and 1.1 million warrants in Charter for $2.6bln (27.3% beneficial ownership). Let the cable consolidation chatter begin!
June 2013  – Time Warner Cable shares spike on a CNBC report that CEO Glenn Britt had spoken to Liberty Media CEO Greg Maffei about being acquired by Charter. Charter communicates its initial proposal for TWC in a face-to-face meeting.
July 2013 – Charter sends proposal letter to TWC, offering $79.11 cash, 0.275 Charter shares. TWC responds, calling offer insufficient and unattractive. Time Warner Cable CEO Glenn Britt announces his retirement at year-end; Rob Marcus to succeed him as chmn/CEO.
October 2013 – Charter ups its offer to $82.54 cash, 0.329 Charter shares. TWC sends response letter rejecting Charter's second proposal.
November 2013 – There are rumblings by November that Comcast is considering whether to make a bid for Time Warner Cable.
December 2013 – Time Warner Cable names former Insight president/COO Dinni Jain as COO, effective January 13. Jain helped turnaround Insight's customer satisfaction, increasing scores by nearly 50% between '03 and '09. The month sees an in-person meeting between Charter CEO Tom Rutledge and now-TWC CEO Marcus. Rutledge indicates a willingness to submit a revised proposal in the low $130s. It also marks the first meetings between the companies' CFOs. Time Warner Cable makes a verbal counter-proposal that Charter called "unrealistic." Based on TWC statements, it appears that figure is $160 per TWC share, $100 in cash and $60 per share of Charter common stock.
January 2014 – Charter goes public with a letter to TWC, expressing a willingness to submit a revised proposal in the low $130s, including a cash component of approx. $83. Later that same day, Time Warner Cable rejects Charter's third proposal, calling it "grossly inadequate." TWC reiterates that it would be open to a transaction at $160/share.
February 2014 – Comcast and Time Warner Cable announce their boards have approved an all-stock transaction valued at approximately $45.2 billion (approx $158.82/share).
April 2014 – Charter rides again, with Comcast announcing a complicated transaction to reduce its post-merger subscriber total. Charter is set to become the 2nd largest cable operator after acquiring approx 1.4 million existing Time Warner Cable subs once the Comcast-TWC merger closes.  Comcast will form and spin off to its shareholders a new, independent, publicly-traded company (SpinCo) that will operate systems serving 2.5mln existing Comcast subs. Comcast shareholders are expected to own 67% of the new company, while New Charter is expected to directly own 33%.
May 2014 – AT&T announces its plan to acquire DirecTV for $48.5 billion. Former Insight CEO Michael Willner is named president and CEO of SpinCo, which will have customers in Alabama, Indiana, Kentucky, Michigan, Minnesota, Tennessee and Wisconsin. House Judiciary committee holds hearings on Comcast-TWC.
June 2014 – House Judiciary holds hearing on proposed AT&T-DirecTV merger.
September 2014 – SpinCo is given the name GreatLand Connections.
November 2014 – CBS, Disney, Fox and other programmers ask a federal court to stop the FCC from disclosing confidential info, including programming contracts, to qualified third parties as part of the review process for the proposed Comcast-TWC transaction.
February 2015 – A 3-judge panel of the DC Circuit hears oral arguments from the FCC and media companies on the issue of allowing third parties to review contracts and other info as part of the merger review. No decision has been issued as of this publication.
March 2015 – Charter announces a deal to acquire Bright House Networks for $10.4 billion. The acquisition is contingent on the Comcast-TWC deal being completed.
April 2015 – Bloomberg reports that DOJ staff is nearing a recommendation to block the proposed Comcast-TWC merger. Reports follow that FCC staff plans to send merger review to an administrative law judge. Comcast announces on April 24 that it's terminating its bid for Time Warner Cable.