ACA's Matt Polka – Cablefax 100 Video Series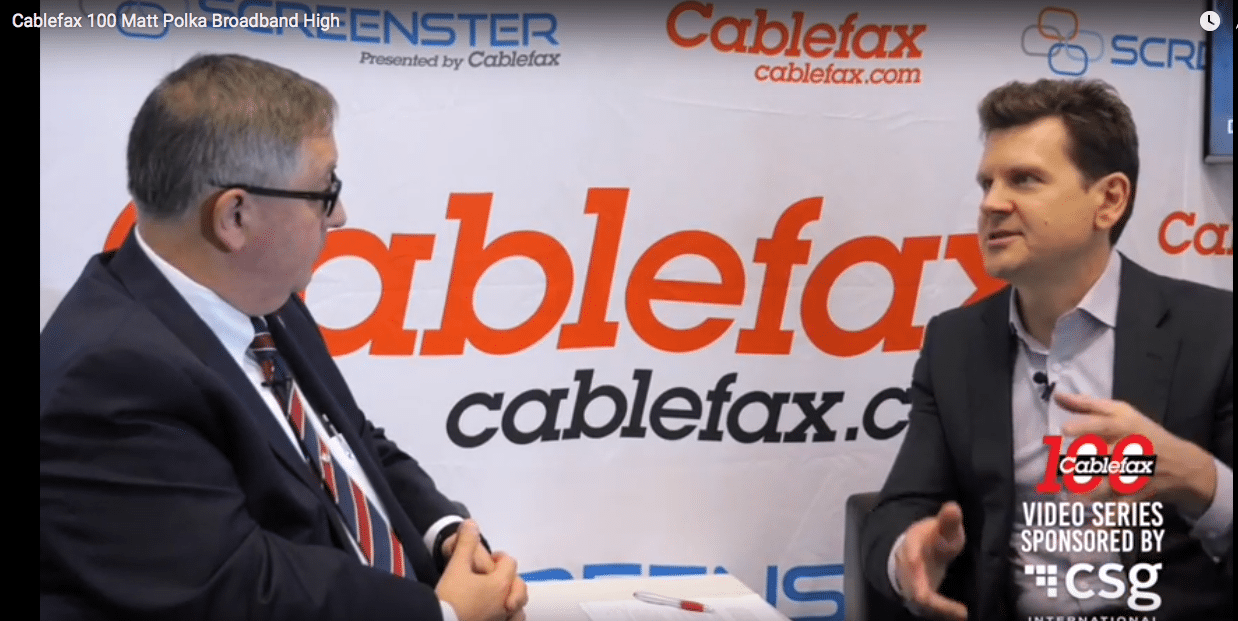 Please enjoy our seventh installment of the Cablefax 100 Video Series, sponsored by CSG International, in which our editors sit down with execs named to the 2016 Cablefax 100. To watch the previous videos, explore our CableFlix section.
In this clip, President and CEO of the American Cable Association Matt Polka discusses the plight of small cable operators, programming costs, retrans consent and more.