A Guide to DISH's Clearwire Plan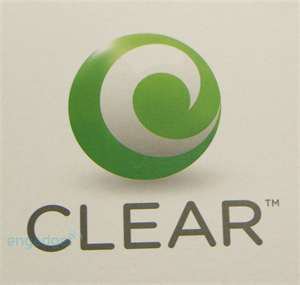 It's one of the most bizarre M&A cases in recent months: Japanese carrier SoftBank is competing with DISH in a bid to acquire Sprint Nextel, which seeks to own all of Clearwire, while DISH also is trying to get its hands on Clearwire. Confused yet? The complicated 4-way love story spans across telecom, satellite and the cable sector: Clearwire was initially backed by Time Warner Cable, Comcast and Bright House. Drama aside, DISH's spectrum-driven acquisition of Clearwire could be critical to Sprint's future with SoftBank.
If you haven't been keeping track of the love affair, here is a guide to how it developed. It all started last October when Japan's third largest carrier SoftBank proposed a deal to acquire 70% of Sprint, the third largest carrier in the US, for $20.1 billion. Two months later, Sprint decided it wanted to move from a majority shareholder in Clearwire to a complete owner (driven by spectrum needs), before a potential new Sprint owner is settled upon. Come 2013, the matter got a little more interesting as DISH offered a counterbid for Clearwire that is 11% higher than Sprint's offer. Thanks to DISH, again, the M&A became even more entertaining a few months later, when Charlie Ergen & Co proposed a $25.5 billion merger with Sprint. During the last couple of weeks, DISH and Sprint seemed to be locked into a bidding war over Clearwire as the two each raised their offers.
DISH has structured its offers in a strategic way, some analysts have suggested. The company conditioned its Clearwire offer on controlling 25% of the mobile provider plus governance rights and seats on the board. If the deal goes through, DISH, as a minority shareholder of Clearwire, would have a major say in a Sprint acquisition of Clearwire, if Sprint were to continue to pursue Clearwire. That's due to Clearwire's governance structure, which requires approval of the majority of the minority holders to OK a takeover. On the other hand, SoftBank's bid for Sprint could be compromised if Sprint can't acquire all of Clearwire, meaning Ergen could potentially force a DISH-Sprint-SoftBank wireless partnership.
Next week will be a critical one for the foursome: After postponing votes on Sprint and DISH's offers a few times, Clearwire shareholders are due to meet on June 13 to decide the company's fate. Sprint, meanwhile, is set to vote on SoftBank's takeover plan on June 12. Maybe the mayhem will finally be settled!