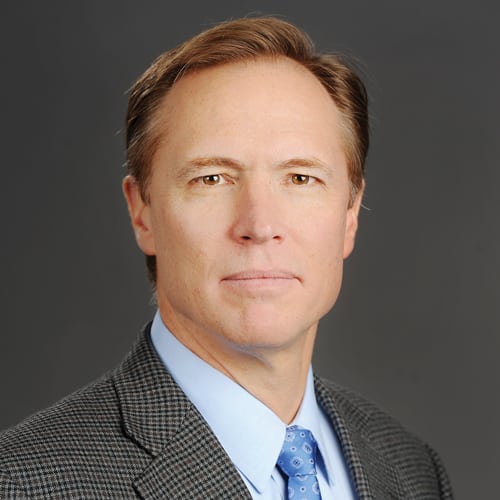 Years in Cable: 16
Education: Bachelor's, Economics, Harvard University
Schlichting and Carlson complement each other well. While both may both be relative newcomers to their positions, that hasn't stopped them from confronting low customer satisfaction in the pay-TV industry. The former knows that Sling continues to be the choice of millions of consumers because the company's programming packages are competitively priced and allow its customers to have choice and control. He keeps on top of game-changing situations, testifying in April in U.S. District Court in Washington, D.C., that an AT&T and Time Warner merger would lead to a "lose/lose for us, win/win for them." Carlson ascended to the top seat at DISH last December, but he's been with the company since 1996 and, as a result, the company's mantra—"think long term"—is firmly entrenched in his mind. He's earned the praise of DISH chairman Charlie Ergen by building up a stronger, more profitable sub base for the company.
Best advice your mom or dad ever gave you? Mom: "You can only play football when you're young, but you can play piano forever."
If I ever get elected President, my first executive order will be… No tweeting of any kind after midnight in D.C.
What does the future look like for skinny bundles and flexible packaging? The networks gave away their prior season birthright to Netflix and now are rushing to correct their blunder with direct-to-consumer packages that unwittingly break the bundle.
Last show I binged not on my network(s): "Parenthood"
Favorite podcast: "Malcolm Gladwell's Revisionist History"