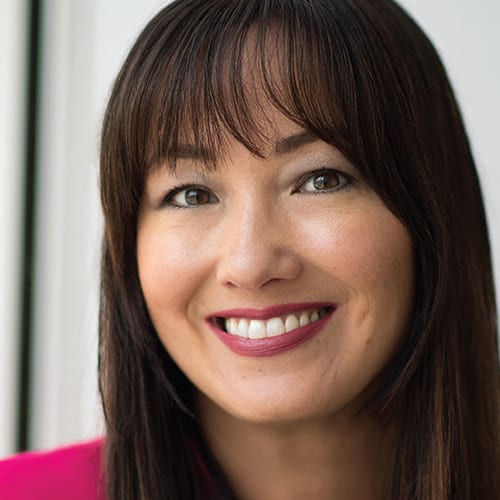 After helping enhance ESPN's brand reputation, Young is now digging deeper across both Disney and ESPN in her new role. She leads a team responsible for developing deep understanding and insights through research and data, and will translate insights into compelling ad strategies, creative campaigns and customized solutions. She says the biggest change in her business over the past three years is "the need to understand data relative to performance marketing and measurement."
What are your thoughts on the industry's current response to the Me Too movement, and its treatment of men who have been accused of sexual harassing and/or assaulting women and men? Are there other steps you feel should be taken?
First, it is stunning to see how old the stories are and the regularity with which they continue to come out. Decades have gone by and these women have lived suppressing their incidents oftentimes with shame. Second it's great to see how action is being taken even if long overdue. While much of the focus has been on Hollywood, the conversations need to move to our boardrooms where we ensure that we are relentless in rooting out any opportunity for this behavior to live in our midst and build work environments that are safe and supportive.
What's a recent example of a step forward for women in the media industry?
Seeing Rita Ferro named as President, Walt Disney Sales & Partnerships was encouraging at a very important time. The industry should continue to make moves that show women moving into CEO roles or moving into board seats in an influential way.
Who is an inspirational woman you admire, and why?
First, on a personal level I have to say my mother. She has survived some years of hardship and raised an amazing family and is my biggest supporter. On a business level I would say it's Sheryl Sandberg as I have had the opportunity to build a partnership with Facebook and get exposure to her and her teams and witness the level of impact she's had in that company. Finally from a distance I believe Reshma Saujani who founded Girls Who Code is on a noble mission to close the gender gap in bringing girls into technology which is needed not only for their own benefit but for the US to grow the talent base it needs to feed the growing skills gap.
What's been the most dramatic change in your sector of the business today vs. three years ago?
The need to understand data relative to performance marketing and measurement. The consumer behavior shift to digital video in particular has driven a need to understand mobile and online consumption patterns and unfortunately there are multiple closed ecosystems which make it harder to understand true user behavior across devices as well as advertising performance. We're fortunate to have a large digital user base and the responsibility we have as a publisher is to help our advertisers understand their behaviors and see how their ads perform across our platform.
If there were a reality show based on your office, what would it be called?
"The Amazing Race." Working in Sports Media, our business is always on and much like the show, our people are out traveling (often as a team) to games and events and that's what makes it a lot of hard work as well as fun and exciting. And much like the show, we want to win and beat the competition!!