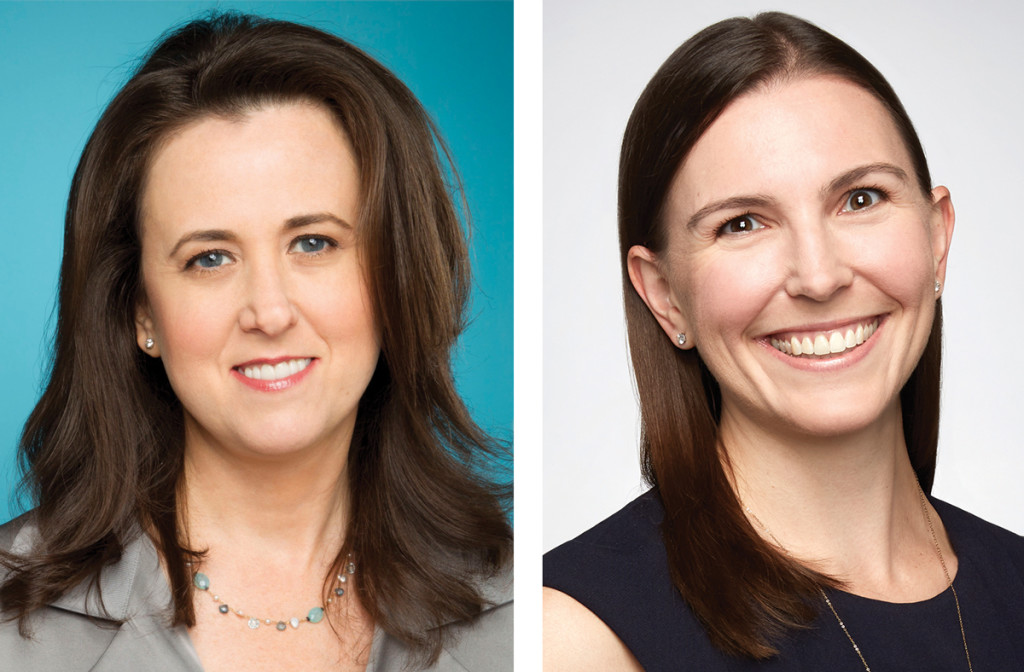 Talk about women on the rise. Two longtime Turner executives researched, planned and successfully launched the first peer-to-peer mentoring program for women at the VP level or higher at the company. The effort won Tracy Barash and Valerie Immele Turner's Employee Development Initiative of the Year Award, and it lands them as Mentoring Champions of Cablefax's inaugural Work Culture List.
Launched last October, the program is open to executive women across the company in all physical locales. At its core is a drive to connect senior-level employees across divisions and job titles who otherwise might never have benefited from meeting and conversing. It's an approach that speaks personally to the program's founders: Immele is SVP, business at Turner Sports, while Barash is VP, global franchise management at Cartoon Network and Boomerang.
Barash and Immele, self-described "mentoring partners in crime," had been overseeing the larger Circle Mentoring program within the Turner Women resource group, on whose board they serve. Working with Turner's HR D&I team, with some feedback from Turner Women in the early planning stages, the two created a loose structure, program tenets, statements of confidentiality, suggested podcasts and articles, and more. Last fall, they announced the program at a networking mixer for VP level and above employees at the company's Techwood campus. The launch was a hit, with an initial 90 women jumping on board.
The program's genesis, however, dates back several years, to a specific meeting where Immele recalls an inner light bulb illuminating as Turner Women was gearing up to help host a summit. "The essence was, there are certain things that women face in the workplace that are unique to us, and everyone should be aware of them. As a lead-up to that summit our Diversity and Inclusion group gathered a few different focus groups of senior women to suss out what their challenges were in the workplace," she says. "Being in that room of these wonderful women, with so many of us facing the same issues and challenges, it was a real aha moment that this just needs to happen more often."
Focusing specifically on women in the upper echelons is key, Barash says, because "the conversations are different. One of the things we did for the Turner Women's program a couple years ago is we started dividing by levels. The different conversations that are had amongst the levels and challenges people have amongst the levels… when you have people in a similar place the conversation was more robust. So we took those learnings and applied them here."
Peers are organized in groups of three, who connect via phone calls and online, in-person if time and location permits. The idea behind having tripods is they are small enough to be intimate and productive, "but even if it's hard to get everybody on the line, there could be someone to talk with if you needed someone," Barash says. "We worked hard to try to separate divisions for groups, so no two people from the same network or area of the company would be together, and that way they'd get perspectives other than what they get day-to-day, other points of view." She notes that particularly with all the changes afoot as Turner is absorbed into WarnerMedia, "It's great to have another perspective; it also helps you with your job."
Immele cites several additional conversation threads that have risen up. "Entertainment, and sports in particular—it's such a male-dominated industry, and how do women show up as leaders in the dynamic of a male-dominated industry?" she says. "And the notion of unconscious bias—that was a big topic of conversation when we started. At the time it was just coming to the forefront of conversations and it really resonated with a lot of us and that unconscious bias rears its head in a lot of different ways."
Although the #MeToo movement wasn't an explicit springboard for the new peer-to-peer mentoring, Immele says it may well have affected interest in the program. "I would guess it has, and probably even more manifested in the conversations the individual groups are having," she says. "I'm certain it was all the more reason women participating in the program find it valuable."
– Cathy Applefeld Olson