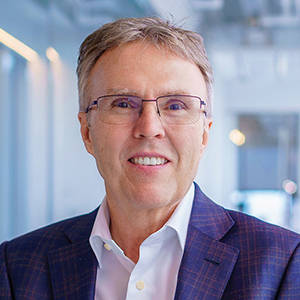 Years in Industry: 43
Education: Dakota County Technical College
This trio is the technical backbone of the Comcast organization. Werner spent much of the year constantly monitoring the company's network, ensuring it had more than enough capacity to handle the extra traffic that accompanied the COVID-19 pandemic. Jenckes has led the rebrand of Comcast's ad sales division to Effectv and partnered with Charter and ViacomCBS on anonymized audience data initiative Blockgraph. Davis' beat has been cybersecurity. Comcast rolled out its xFi Advanced Cybersecurity product to all customers with an xFi gateway in January for free.
The COVID-19 pandemic forever changed my perspective on:
The expression, "Necessity is the mother of invention." I'm amazed by the way our team has responded to the changing needs of our customers' and teammates' for connectivity and content. It's exciting to see how this moment has inspired new, innovative solutions during this extraordinary time that will also provide significant benefits in the future.