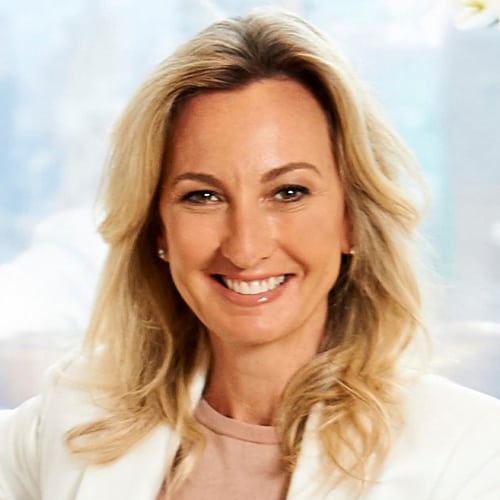 Years in Cable: 23
Education: S.I. Newhouse School of Public Communications at Syracuse University with a dual major in Broadcast Journalism and Political Science.
O'Connor has been the driver behind the creation of new partnerships and revenue streams. She launched UCI Live, the network's new in-house marketing unit, while also renewing partnerships with DirecTV Now, fuboTV, Verizon's Go90 platform and others. Her ability to seal the deal is unrivaled, with the past year seeing her secure UCI's first Spanish-language premium movie streaming service deal with Lionsgate and wide-reaching distribution deals with AT&T, Charter and Verizon. She's also committed to closing the diversity gap, starting the Project Unbound initiative. Rodriguez may have only risen to her current role in January, but she's been an invaluable member of the UCI team for nearly 20 years. She's seen the organization through a major restructuring, allowing for seamless collaboration with UCI's partners at Televisa. The unified content teams that have resulted have already been performing well, only furthering the integration and success of the pair. Rodriguez was also a major player in the creation of "Proof of Passion" in May 2017, which positioned Univision's new content as the key to consumer passion.
If I ever get elected President, my first executive order will be… to reinstate DACA (an easy, no-brainer).
Your social media platform of choice? Instagram.
What product or service could you not live without? Quest Chocolate Chip Cookie Dough Protein Bars (I buy them by the box).
What's the first thing you read in the morning? Texts and messaging apps.
Last show I binged not on my network(s): "The Marvelous Mrs. Maisel"
Favorite podcast: NPR – "How I Built This"