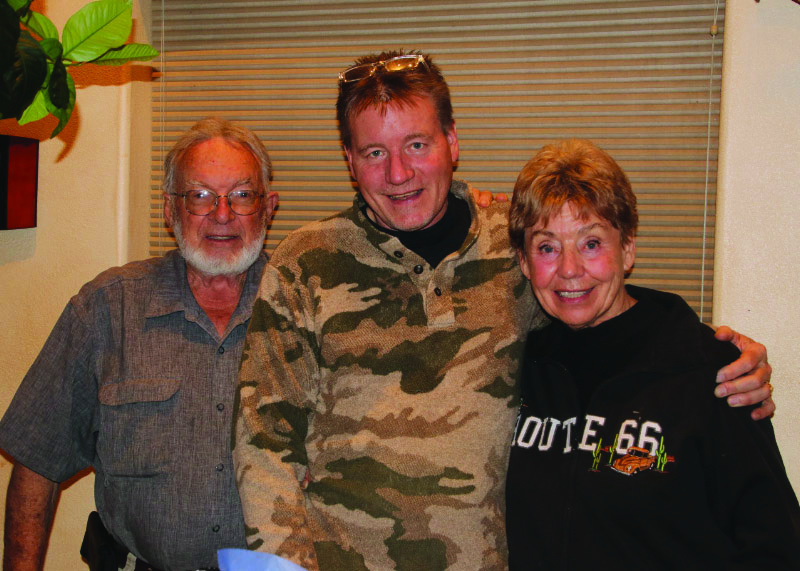 Faced with a government-backed overbuild of its systems, Tongue River fought back.
If you've never been to Wyoming, you likely haven't heard of Tongue River Communications. More than 40 years ago, the Jacobson family built a cable television system serving the small town of Ranchester. They dug trenches, climbed poles and set up an office.
Since then, Tongue River has added broadband to its product offerings, steadily increasing its speeds to 100Mbps download/5 Mbps upload in order to compete with the best providers in the state. The family-run company was operating as usual last year when it caught word of a huge threat to its business.
The state of Wyoming was meant to award funding from the CARES Act to broadband companies that would extend service to unserved households. Yet Tongue River discovered the Wyoming Business Council had awarded $1.1 million in ConnectWyoming funding to one of its competitors, Visionary Communications, to construct a fiber system in two of the three communities Tongue River already serves. Additionally, Visionary already served both communities, Ranchester and Dayton, with fixed wireless.
Tongue River general manager Rob Hium reached out to ACA Connects to get advice on next steps, and the association knew it had to spread the small operator's story. A blog post from founder Robert Jacobson was quickly posted by the association on Medium chronicling Tongue River's struggle and its efforts to submit challenges to the Wyoming Business Council. It laid out what it knew, including that Visionary's CEO was a board member on the Wyoming Business Council's Broadband Advisory Council.
"The process by which Visionary obtained funding was a blackbox and an inside deal… the process ran afoul of ConnectWyoming guidelines, which stipulate that unserved and underserved areas were first in line and no money was to go to overbuilders like Visionary," Jacobson wrote in the blog. "The board chose to ignore the reality of the speeds already being offered and the fact the towns of Ranchester and Dayton were already being served by three providers all having speeds well in excess of the desired 25Mbps downstream and 3Mbps upstream."
The Wyoming Business Council did not offer comment on Tongue River's claims. In previous statements to other outlets, the agency said it relied on Form 477 data from the FCC to make its determinations on which areas were eligible for funding.
The blog caught the attention of one of the nation's highest-ranking communications officials, one who continues to be passionate about the threat of subsidized overbuilding. Then-FCC commissioner Michael O'Rielly apologized to the operator in a tweet after reading the post. "If accurate, it's shameful given many Americans have NO broadband access," his tweet said. "All fed broadband funding must strongly & clearly prohibit such waste & target UNSERVED."
O'Rielly continued to dive into the issue, contacting Wyoming governor Mark Gordon and demanding that all grant applications be published. He also asked for information on the unserved areas that would be supposedly covered after the funds were distributed. Unfortunately, things ground to a halt when O'Rielly's nomination for a third term as commissioner was suddenly withdrawn by President Trump. Those documents still have not been published, and Tongue River's attempts to get the attention of other state and federal officials have gone unnoticed or been rejected completely.
Tongue River may not have been able to prevent the overbuilding occurring in its communities, but Hium is still doing what he can to shed light on the issue while keeping his business going. He believes that if the FCC had broadband maps that were more accurate, it would have made a difference in Wyoming.
"It is very important to stress that they keep saying they're going to update the map, but they need the map updated to the latest… not six months before, but the latest data that just got sent in," Hium says.
His advocacy work can help others that might find themselves in a similar situation. Hium emphasized the need for a challenge process that would allow the public to quickly report faults with the FCC's maps. "The more background work that you can give to [officials], the better off it is, the more of a chance that has to go through, but it's still a daunting process," he says.