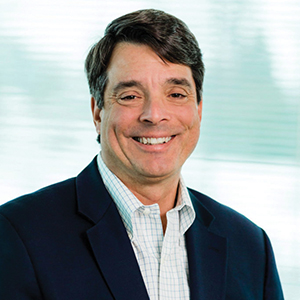 Years in Media & Broadband: 34
Education: BA, Brown University; MBA, Wharton School University of Pennsylvania
My personal superpower is: I do not have one, but I am blessed to work with a team of superheroes
My prediction for the future of regional sports networks: First product that will go a la carte. Could and should be beneficial for fans, content producers, and distributors.
Your personal D&I epiphany? While I do not think I am prejudiced or racist, I have been the beneficiary of a system as a white male that has disadvantaged others. "Color blindness" is not enough. More needs to be done so that everyone has the opportunity to experience the American dream.
My proudest professional achievement over the past 12 months is… Our team's performance. They did a remarkable job, and our employee engagement and net promoter scores were the highest ever.
How does the country narrow the digital divide? Work collaboratively between government, business, and non-profits. It is a problem that can be effectively and efficiently addressed if we work together.
What are you most looking forward to this summer? A real vacation.
Last podcast listened to: Patrick Lencioni's At the Table.