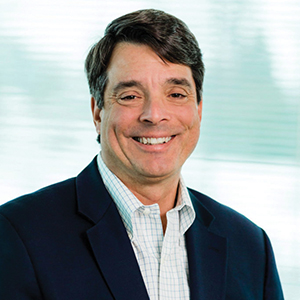 Years in Industry: Company has been in cable for over 50 years. I joined the company in 1989.
Education: MBA, Wharton School at the University of Pennsylvania; BA, Brown University
Over the past year, Schurz oversaw the transition of the hybrid cloud provider the company bought in 2018. Schurz rebranded it from Online Tech to Otava. 2019 also saw the fifth-generation, family-owned business close a deal to acquire Burlington Telecom in Vermont. It's that sort of innovative thinking that keeps the 148-year-old company thriving. And Schurz makes sure the company keeps close ties to the communities it serves. Last year, the YWCA of North Central Indiana recognized the Schurz Foundation as is Organization of the Year for its generous support of women and children in need.
How has the pandemic shaped the industry's future?
Rapid move to working and studying from home – and the subsequent increase in network usage – demonstrated the benefits of reliable and scalable networks. Our services are more essential than I think our customers and we ever realized.
The future of broadband is…
Bright and highly competitive.
Last content I streamed:
"NCIS" on Netflix, which has become my go to for workouts during COVID-19
Is cable recession proof?
I would describe it as recession-resistant. Some of our customers are suffering right now, and we will share in their pain.
Working from home has taught me…
How important robust home networks and equipment and cloud applications are.
Biggest challenge facing advertising?
The large digital platforms continue to take the large majority of ad revenues, so there is less share left for everyone else. We need to be able to provide comparable targeting and customer insights and demonstrate a strong return on investment to just maintain our share.
Worst job you ever had?
Dishwasher at a restaurant. Hard, manual labor provided great learning experience and appreciation for those who perform these jobs.