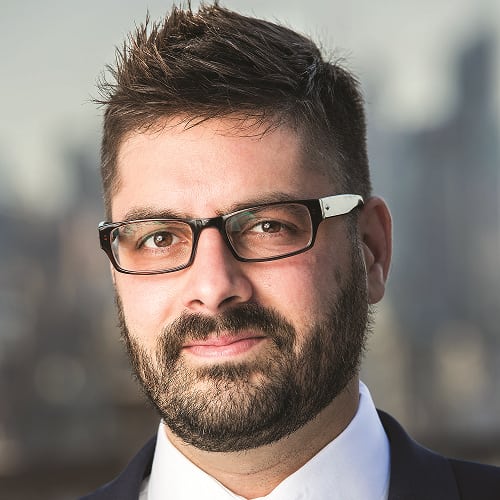 Years in Cable: 12
Education: University of Rochester, MA English, BA English and Film Studies
One Word that Best Describes Me: Passionate
Pastore, Daniels and Bernstein work in unison as they lead a team effort to push into premium, science, adventure and exploration program­ming produced in partnership with top creative talent both on the scripted and unscripted front. Upcoming productions include "One Strange Rock," which will film for 100 weeks around the world and in outer space to explore how the peculiarities of Earth's unique history make it ideally suited as a cradle for life and highlight issues around the planet's delicate, interde­pendent balance. Other shows include "Blood Ivory" (working title), the network's first scripted series. The thriller traces the global web of contraband animals and ivory, and its connection to trafficking.
My first job: At 6 years old I was coring the heads of lettuce at my father's restaurant, all for baseball card money.
If this election year was a reality TV series, it would be called… "One Flew Over the Cuckoo's Nest"
What was the last costume you wore and why? "Teddy Bear Grylls," a full-costumed teddy bear with a penchant for outdoor survival gear. Halloween.
New favorite binge: "Baskets."
My favorite newfound hobby: Being a newlywed husband.