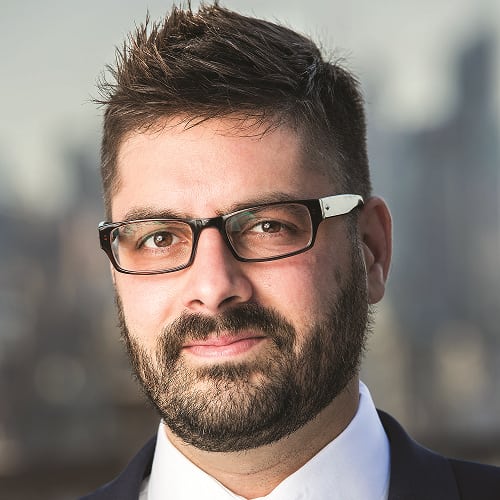 Years in Cable: 14
Education: MA, English, University of Rochester; BA in English and Film Studies, University of Rochester
Pastore, Bernstein and Daniels continue to bring quality, thought-provoking non-scripted programming to Nat Geo channels while enhancing and improving the flagship network with successful scripted programs such as "Genius" and "The Long Road Home." The former scored 10 Emmy nominations while the latter had the highest DVR pickup in the network's history. The trio's concern with global awareness is evidenced with the network's "Earth Live," a TV event that took viewers to 17 countries over six continents and 25 locations in just two hours. The team has attracted top talent including Leonardo DiCaprio and Morgan Freeman. Through their efforts, Nat Geo Wild has a presence in 131 countries.
If you wrote a "Black Mirror" episode, what dark side of technology would you explore and why? Driverless cars because we've all seen Stephen King's "Christine" and "Maximum Overdrive"
Favorite restaurant? Michael White's Osteria Morini in New York City. The best Emilia-Romagna cuisine.
Best advice your mom or dad ever gave you? "You're never as smart as you think you are." – M
Last show I binged not on my network(s): "The Detour" on TBS.
Favorite podcast: "My Favorite Murder." I'm a murderino.