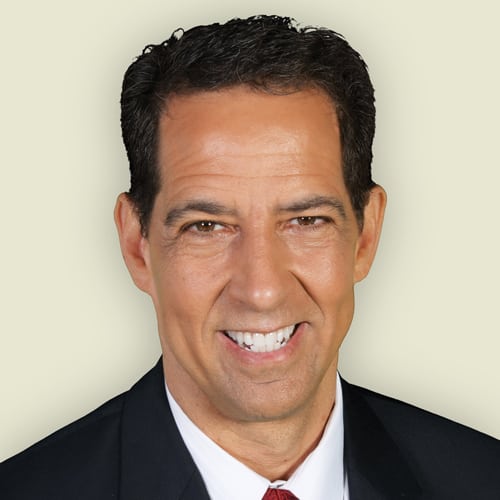 Years in Cable: 18
Education: BA, San Francisco State University
One Word that Best Describes Me: Focused
Griggs' accession to network president was the culmination of following a unique path that over a period of 30 years took him to all levels of the sports television production field—from a production assistant to a camera operator, from a reporter to a producer. Today, he leads one of the most prolific duos of regional sports networks—CSN Bay Area and CSN California. Collectively, these networks deliver more than 600 live sporting events per year, and over 1,500 live studio shows.
The biggest innovation in cable over the last year: No question—as a consumer I love the new Xfinity X1 service. The voice activated command allows me to find almost any game that is being televised and the ability to see real time scores via the X1 platform also allows me to keep track of other games.
Virtual reality is: Coming, but it won't be as good as actual reality
Last show I watched not on my network(s): "Justified"
What was the last costume that you wore and why? A cowboy costume for Western Night during our spring training trip with our key advertisers. We had a pack animal to deliver beer to our clients. Attached is a photo. One of these things is a jack-ass. The other is the donkey.
What should cable do to improve its image? Start by posting pictures of execs with donkeys!
My favorite hashtag is: #AuthenticFan
Spotify playlist: Anything with the Zac Brown Band
New favorite binge: Does watching every single Golden State Warriors game count?
My cable industry mentor and why: Jeff Shell, former president of Comcast Networks, now Chairman of Universal Filmed Entertainment Group. Jeff is always the smartest guy in the room and he takes his work very seriously but does not take himself too seriously.
Hoverboard, driverless car or drone: None of the above. I'd much rather ride my motorcycle, an Indian Scout.
I watch the majority of programming on this device: Big-screen TV. It's the best for HD sports.
Favorite Podcast: A's Insider Joe Stiglich and Giants insider Alex Pavlovic.
My favorite newfound hobby: Again, does watching every single Golden State Warriors game count?
My personal theme song is: "We're Not the Jet Set, We're the Old Chevrolet Set" by John Prine and Iris Dement
The technology that will most benefit cable over the next year is: Live streaming of games
Favorite vacation spot: The mountains, preferably next to a running river full of trout
My typical breakfast is: Peanut Butter Cliff Bar and a cup of coffee. Not sure if that is healthy or not, but at least I believe it is. That's half the battle.