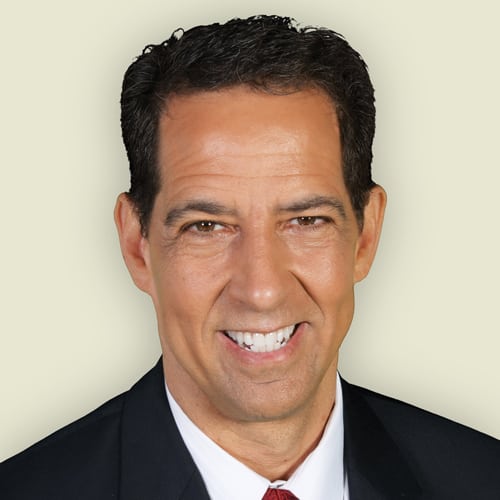 Years in Cable: 20
Education: San Francisco State University
Griggs understands how passionate sports fans can be not only about teams and players, but to the media brand that brings them closest to their chosen teams. Under Griggs guidance, NBC Sports Regional Networks united CSN-branded networks and two TCNs under the NBC Sports umbrella.
The biggest innovation in media/broadband over the last year? This is going to sound like a plug, but I am constantly amazed at the innovations Comcast rolls out every year with the X1 platform. I live in an area that has another cable provider (drat!), but was in San Francisco for the Pyeongchang Winter Olympics. Being able to experience the Olympic Games via X1 was a game changer.
Favorite restaurant: Rowayton Seafood in nearby Rowayton, CT.
An area where media/broadband could use improvement? It amazes me how well it works, particularly streaming. I run trails on the weekend with my trusty dog Blue. I actually get upset when I'm out in the middle of nowhere and it buffers for a few seconds while Steph Curry is hitting a three. That's crazy.
Your social media platform of choice? Facebook is great for catching up with old friends from high school and college. Twitter is fantastic for instant access, but that makes it very dangerous. Type, think, think again, and then hit send.
What would be the name of the reality show based on your company? "The Committed" because we really are committed to creating the best content for our customers, the fans.
What product or service could you not live without? No question, cable TV. Couldn't live without sports on TV.
What's the first thing you read in the morning? All of our RSN's send out an alert called "Wake Up Call." It is an awesome way to catch up on anything that happened in each market overnight…especially in California and Oregon where the games start SO late. I usually read them all right after I get up.
What does the future look like for skinny bundles and flexible packaging? No one knows for sure, and anyone who tells you they do know is full of it. I think direct-to-consumer offerings will grow considerably, particularly for displaced fans that live out-of-market. Eagles fans all across the world were gobbling up our content in the weeks leading up to and after the Super Bowl.
Last show I binged not on my network(s): I just finished "The Marvelous Mrs. Maisel." I'm starting "Sneaky Pete." I also love "Billions" on Showtime.
Favorite podcast: I'm a displaced fan from the San Francisco Bay Area. I listen to Monte Poole's podcast on the Golden State Warriors and Scott Bair's podcast on the Oakland Raiders…especially now that they've hired Jon Gruden. Go Raaaay-duuuuhs!
If you could have a superpower, what would it be and why? It would be the ability to see the future and know the answer to your question above: "What does the future look like for skinny bundles and flexible packaging?"