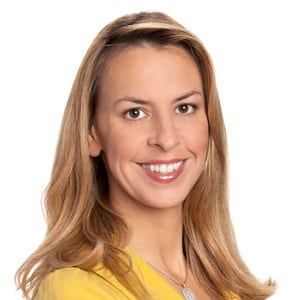 Prior to recently taking on the role of GM at Comedy Central, Giles served as Viacom's chief research adviser. Now, she's using her intuitive knowledge of ratings and audiences to re-establish Comedy Central's late-night programming prowess. This year she bet on comic Jordan Klepper's "The Opposition" to follow "The Daily Show," and she also helped launch the three-day Colossal Clusterfest, giving viewers an opportunity to interact with Comedy Central outside their homes. She "devotes copious amounts of time" to the things that make her laugh the most: TV comedies and her two children.
Who is your favorite current female TV character and why?
I have two favorite characters and they are the total opposite of each other. I love Frankie Heck of "The Middle." She is hopelessly disorganized and always overwhelmed, but never loses hope for her family. And Selena Meyer of "Veep." She is vicious and fierce and flawed and hilarious.
What famous woman, living or deceased, would you like to have dinner with?
I would love to have dinner with Oprah, because who wouldn't? I see she's also on this list. Can Cablefax arrange that for me?
Best advice for relieving stress?
Make sure you laugh hard, every day. Spend time with something or someone that cracks you up. Great TV comedies and my children make me laugh the most, so I try to devote copious amounts of time to both.