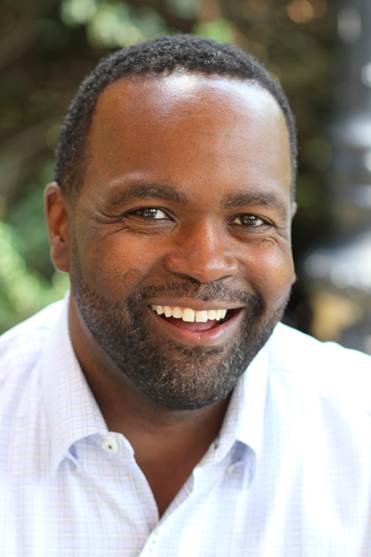 While many of our honorees are cable-specific, Talmetrix, an employee-feedback and talent analytics firm, has its reach in many industries. "Our primary focus is we work with companies to help them capture employee feedback on a variety of things related to the employee experience, such as culture, organizational help and performance," says CEO Chris Powell. "We do a lot of work around research of employee perception around these things. The second part of our business is really helping companies leverage their data to make better decisions around… We're the facts and feelings company."
Powell is no stranger to the industry, previously having served as EVP, human resources at Scripps Networks Interactive for six years prior to the Discovery acquisition. He is now in his fifth year as CEO of Talmetrix. "This was my job right after I left my tour of duty at Scripps. I left the comforts of being a buyer to being a seller," Powell explains. The company currently employees 22 people, primarily based in Cincinnati.
Talmetrix's solution is used across industries, from serving as the employee feedback partner for the Academy of Motion Pictures to working with production companies and media. The company takes care to protect its clients' anonymity, so most customer names are not publicly available.
"One of the things I think is relevant, because we're talking about the cable industry, is the cable industry culture and work populations are unique," says Powell. "They run the range of the people laying the cable lines to the creators and the developers. One of the things we pride ourselves on here is we're able to help create specific solutions for our clients to meet their specific talents and needs. We pride ourselves on customizing solutions to help clients attract and retain their talent better. We're not a one-size fits all, we customize to our clients' needs."
Powell is able to use his past life to engage employees at Talmetrix. In addition to Scripps, Powell also served as chair of the board at C2HR (formerly CTHRA). "I was primarily representing Scripps. Now as an at-large member I get to listen and hear the range of voices. It's helped us build better solutions in technology in terms of what their needs are. It's been incredibly helpful," he says.
The admiration is mutual, with C2HR executive director Pamela Williams heaping on the praise. "Chris is a huge inspiration and driving force for both C2HR and the industry. It is rare to see a transition from CHRO to founder and CEO of a service company that is all about cooperation, commitment, integrity and innovation—and that says everything about Chris as a leader," she says. "C2HR is proud to have Chris and Talmetrix represented on our board of directors."
– Mollie Cahillane