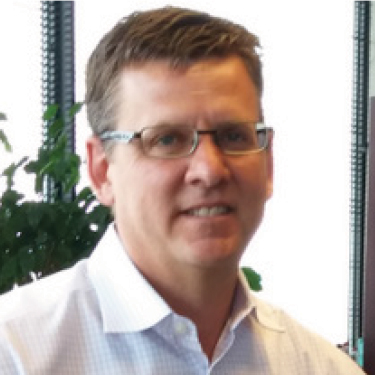 While lifetime achievement awards may seem to signify a finale, they can also be a beacon of the next big achievement to come. Such is the case with Steven Cochran, our 2018 indie honoree, who earlier this year closed out his 15-year executive run at WOW!, and at press time had a freshly inked deal to join Cable ONE as svp/CFO.
"Steven's deep understanding of our holistic business—from a financial, operational, competitive and strategic perspective—make him a great fit for Cable ONE," Julie Laulis, the company's president/CEO, tells Cablefax. "When we looked at Steven's extensive career experience in total, we knew that he would not only be a tremendous asset but a key driver as we continue to focus on our growth and long-term strategy."
"Extensive" is a spot-on word for Cochran's involvement in cable. Although he's only 47, he's an industry veteran with both breadth and depth of experience. Cochran got his start in the industry in 1994 when he began working on the Charter account as an auditor at Arthur Andersen, and through stints at Millennium Digital Media and his lengthy leadership at WOW!, he's been a vocal proponent for indie operators via the American Cable Association and other platforms.
Cochran's early years coincided with a growth spurt for cable. He was on the inside during Charter's spiral from 60,000 to one million customers, and his tenure at Denver-based WOW!, beginning in 2003, is marked by a series of ascensions for the burgeoning company: a rise in markets served from four to 20, employee growth from a few hundred to 3,000-plus, and his own rise from CFO to COO to president to CEO in 2014. "There are not too many seats at the WOW! organization I didn't have at one point or another," he says with a chuckle.
He tips his hat tip to former WOW! chief Colleen Abdoulah, who brought Cochran into the fold and nurtured his potential "to do so much more than the box financial people are often put in" as the company spread its wings in the Midwest and Southeast. "When I came to WOW! I got the chance to really be part of a team that was focused on running the business, competing aggressively and talking care of people. For me it was as much about going from a numbers person to becoming an operator and a people person," Cochran says. "I did a ton of both individual personal development and team development, and it really allowed me to grow."
On the financial side, Cochran's business acumen has helped guide the majority of WOW!'s major dealings thus far. "The reason I went to WOW! is I saw a great platform that wasn't delivering at the time. So my first focus was on how to maximize what we had, with somewhat limited resources, and drive operations across all services," he says.
His strategy included early rapid-fire growth into new markets, such as the 2006 purchase of a smaller incumbent operator in Evansville, IN, and the annexing of tangential communities and customers within WOW!'s existing footprint, including around Chicago and Detroit. Among the most salient deals was WOW!'s acquisition of Knology, completed in 2012, which Cochran says felt more like a merger because the companies were roughly the same size. He says it was an exercise in steadfastness.
"We had good intentions, but we ran into some timing issues. That one caused us to take a step back for a while, and I was so proud of how the team rallied to dig out of that," he says. "You realize the importance of having a strong culture when you're going through something like that."
Cochran takes great pride in that culture, the people part of the equation, as he looks back on his WOW! tenure. "We did a really good job of making sure every employee felt like they had a stake in the company," he says. "No one ever got a bonus unless everyone got a bonus. We pushed equity deeper than most private equity companies did and focused really hard on rewards and recognition so that when we had success everyone felt like they celebrated the success."
Today, Cochran is ready to embrace a new aesthetic in Phoenix. "After a nice break, I am excited to extend my career in this wonderful industry by joining another great team at Cable ONE," he says.
– Cathy Applefeld Olson
Fast Facts
Cochran will assume his post as svp/CFO of Cable ONE on Aug 6, replacing outgoing Cable ONE CFO Kevin Coyle.
WOW!, where Cochran had a 15-year executive run, serves portions of Illinois, Michigan, Indiana, Ohio, Kansas, Maryland and the Southeast.
Cochran is a former board member of ACA. He has a master's degree in accounting science and a bachelor's degree in economics from the University of Illinois at Urbana-Champaign.